Jan 1, 2017
BigSpeak: Making Big Things Happen
In an exciting start to the new year, BigSpeak is honored to announce that it has been featured in the Santa Barbara Independent.  
The article spotlights BigSpeak's humble beginnings—from Founder and CEO, Jonathan Wygant's garage in 1995—to its 20 years of growth—including ranking on Inc.'s Fastest Growing Companies list for two consecutive years—to the company's commitment to focusing on the human element in the business sector.
BigSpeak works with business speakers who speak on familiar topics such as leadership, HR, sales, A.I., futurism, emotional intelligence, ect., but what sets BigSpeak and its roster of speakers apart is its "emphasis on the human element of the workforce and the importance of re-investing in employees potential, social responsibility, and conscientious work cultures." What's more, the company works to incorporate and embody the lessons presented by their speakers into their own business model.
The article features the positive company culture that has grown within BigSpeak itself—one facet that the company prides itself on—as well as the commitment and dedication that each employee devotes to their work every day.
BigSpeak is honored to step into 2017 with this recognition. We look forward to new opportunities for self-improvement and continually committing ourselves to better serving each one of our client partners and speakers.
Cheers to making big things happen in 2017!
Read the full SB Independent article here.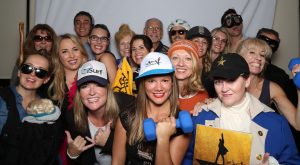 ---
The content writers at BigSpeak Speakers Bureau are Experts on the Experts. They hold doctoral, masters, and bachelors' degrees in business, writing, literature, and education. Their business thought pieces are published regularly in leading business publications. Working in close association with the top business, entrepreneur, and motivational speakers, BigSpeak content writers are at the forefront of industry trends and research.