Dec 3, 2014
Big Blessings: Juan Zarate Appointed to Vatican Finance Department
There's a New Sheriff in Town at the Vatican Finance Dept. and It's Not His First Showdown.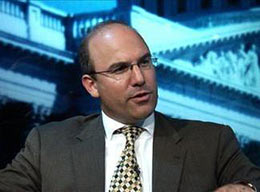 Juan Zarate is no stranger to facing international strife and threats head-on.Zarate was responsible for developing and overseeing the implementation of the U.S. government's counter-terrorism strategy in his role as deputy national security advisor for combating terrorism under the George W. Bush administration from 2005 to 2009.

During that time, Zarate served as the deputy assistant to the president and was also responsible for overseeing all policies related to transnational security threats, including counter-narcotics, maritime security, hostages, international organized crime, money laundering, and energy infrastructure protection – all of which prepared him perfectly for a higher calling – literally.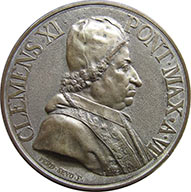 Earlier this month, according to Bloomberg, Pope Francis appointed Zarate to a newly formed four-person board at the Financial Intelligence Authority, following a multi-million-dollar money laundering scandal within the Vatican.
The five year term teams Zarate with an international cadre of directors from Italy, Switzerland and Singapore with experience spanning business, philanthropy, public policy and academia (Zarate currently serves as a visiting lecturer at Harvard Law School).
You don't need pontiff status to bring the unparalleled experience of Juan Zarate to your organization (in fact, we recently booked him to speak at the annual conference for a leading cloud-based treasury management technology firm). The financial warfare innovator, senior advisor at the Center for Strategic and International Studies, Senior National Security analyst for CBS News, and national security and financial integrity consultant is available through BigSpeak.