Feb 6, 2011
Big Issues, Big Leaders at Global Leadership Conference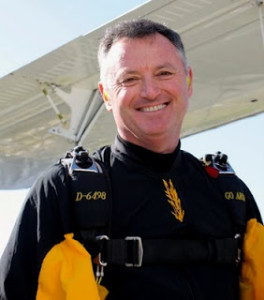 BigSpeak
Exclusive
 Speaker, author and extreme leadership expert,
Col. Thomas Kolditz
will be the moderator for the 2011 Global Leadership Conference to be held at the historic Thayer Hotel on the grounds of the U.S. Military Academy at West Point, March 30th through April 1st.
Encompassing the theme of Serving, Learning and Leading: Creating and Engaging Leaders in Global Citizenship, the conference will feature a host of preeminent speakers and thought leaders including:
Good to Great Author Jim Collins.
Ross School of Business Professor Noel Tichy
CEO of the Leader to Leader Institute Frances Hesselbein
ABC News Anchor Bob Woodruff
The presentations and discussions will center around such leadership themes as:
Servant Leadership
Leading Through Corporate Social Responsibility
Developing the Next Generation of Global Leaders
Boasting a prestigious panel of experts, timely topics and an affordable price, this year's conference promises to be lively, engaging and is sure to sell out fast.
For more information go to http://www.glc.westpoint.edu/