Aug 28, 2013
Big Shift: The Rising Tide of the Hispanic Marketplace
¿Se habla exito? Next month, (September 15 through October 10th) marks National Hispanic Heritage Month, celebrating the history, culture and contributions of American citizens whose ancestors came from Spain, Mexico, the Caribbean and Central and South America.
The Shift – Video
It's estimated that by the year 2050, Hispanics will comprise 30% of the US population. With that in mind, does your organization know how to effectively attract, recruit, engage and retain high-potential Hispanic employees? Does your company culture actively seek to promote Hispanics to leadership positions within the organization? Are you equipped to successfully market to the $1.2 trillion a year buying power of the Hispanic consumer? If not, you should be listening to guys like Glenn Llopis and BigSpeak's Hispanic speakers. To get a big-picture glimpse of this next big shift, click on the video window above.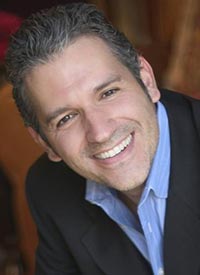 Forbes and Harvard Business Review contributor, Glenn Llopis, in addition to being a former representative with Gallo Wine and the youngest senior manager at Sunkist, is an accomplished keynote speaker and founder of The Center for Hispanic Leadership. The best-selling author of The Six Reasons Why Hispanic Leadership Will Save America's Corporations, Glenn has been touring the country this summer, conducting executive workshops and seminars while continuing his mission to help organizations develop vibrant strategies for recruiting and retaining Hispanic talent, as well as training Hispanic talent to play a more prominent leadership role within their organizations. He also guides the development of wider outreach initiatives with the Hispanic community at large, to serve corporate social responsibility initiatives.
To connect with Hispanics culturally and transcend across their business, home and lifestyle needs requires a unique expertise into Hispanic consumer insights. Glenn works extensively with sales and marketing departments and corporate strategy teams to show them how to cultivate growth with targeted Hispanic consumers and clients (a demographic that is very particular with whom they align their brand loyalty).

Much more than diversity experts, BigSpeak's Hispanic speakers inhabit a wide spectrum of roles, including successful business leaders and entrepreneurs (like Glenn) who can help you create a high-performing team, integral to your success in today's rapidly changing marketplace. Whether celebrating the upcoming Hispanic Heritage Month or delivering the insight to grow your business, en BigSpeak, hablamos exito. Contact us for details