Nov 3, 2017
BigSpotlight: Chris Kelly, Privacy and Security Expert, Employee 25 at Facebook, NBA Team Owner, and Tech Investor
New to our roster of exclusive speakers is Chris Kelly, privacy and security expert, angel tech investor, and NBA team owner.
Chris Kelly has a long track record of representing and investing in innovative companies, and also in making the Internet a safer place.
Kelly was the 25th employee hired at Facebook and served as their first Chief Privacy Officer, General Counsel, and Head of Global Public Policy where he developed the site's safety features and security policies.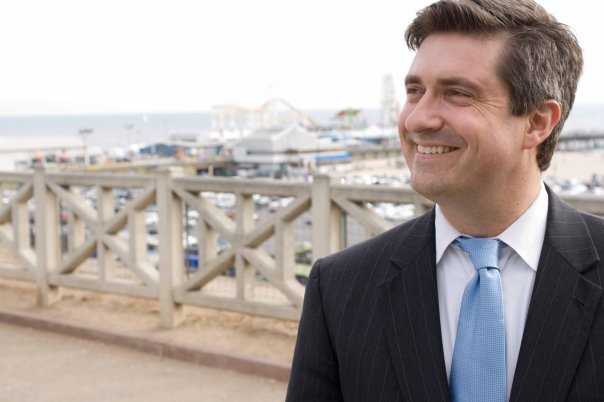 In 2009, Kelly left Facebook to run as a candidate in the Democratic primary for California Attorney General, placing second in a crowded field despite having never been elected to office before.
Since then, Kelly has become a prominent investor in technology startups and independent films. Currently, Kelly is a chairman of the subscription-based movie theater service MoviePass, and serves as Chairman of Fandor, a San Francisco-based streaming media company focused on independent film and visual expression.
In 2013, he joined the executive board of a group of investors who purchased the Sacramento Kings NBA basketball team.
Before his time at Facebook, Kelly was a private practice attorney, where he represented Netscape in the Microsoft antitrust case and Diamond Multimedia in the suit over MP3 players that furthered personal use rights over digital content.
Why Chris?
Chris is versed in the legal ins and outs of privacy, cybersecurity, intellectual property, and the influence of technology on politics. His legal know-how coupled with his vast political experience allow Chris to bridge the worlds of technology and consumer rights in a simple and easy way that all audiences can understand.
Chris speaks on:
The intersection of sports and technology, and the intersection of politics, campaigns, and technology.  
Privacy, security, and safety in a social media world.

The Facebook story, and what it takes to make the leap from small startup to a giant corporation.

How to succeed in Silicon Valley and how to find investors.

The future of technology and the digital world based on his inside experience as an investor in Silicon Valley tech companies
Listen to Kelly talk about his time at Facebook, and the nature of startups
For more information on Chris Kelly or to book him for your next keynote, email us at Info@BigSpeak.com