Sep 11, 2017
BigSpotlight: Robyn Benincasa, Adventure Racing World Champion, Firefighter & Leadership Speaker
New to our roster of exclusive speakers is Robyn Benincasa,  Eco-Challenge Adventure Racing world champion, full-time firefighter in San Diego County, and sought after keynote speaker.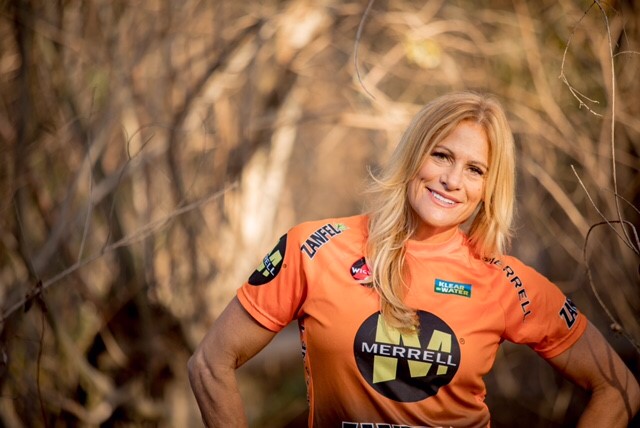 As an Adventure racer, Robyn and her team traversed some of the world's most remote locations, racing 500 kilometers, in a battle against time and the elements. Robyn describes the Eco-Challenge as the most unique and compelling environment on earth for studying extreme teamwork.
It is through these challenges that Robyn has gleaned her fresh and unique perspective on team building, leadership, and peak performance.
Fun Fact: Robyn is so committed to her message of team building that her license plate reads "TMBLDR" (That's "team builder", not "tumble Dr.," in case you weren't sure).
Benincasa is also a three-time Guinness World Record holder, ten-time Ironman triathlete, and the New York Times bestselling author of How Winning Works: 8 Essential Leadership Lessons From the Toughest Teams on Earth.
In her spare time (though we're not sure how this overachiever ever finds any), Robyn is dedicated to helping women survivors of medical or traumatic setbacks achieve their adventurous dreams through her charity Project Athena.
Clients find Robyn's keynotes:
Engaging and enlivening. Robyn shows footage from her adventure races and draws succinct parallels to the business world.

Humorous. Being a winner and a leader doesn't mean all seriousness and no fun. Robyn's humor lightens the mood and the pressure we put on ourselves to be successful.

Business savvy. Robyn has a background in corporate marketing and sales. She worked with medical companies Baxter, Allergan, and Medline before becoming a fulltime firefighter.
Listen to Robyn tell her story and how she became a speaker
For more information on Robyn Benincasa or to book her for your next keynote, email us at Info@BigSpeak.com
---
The content writers at BigSpeak Speakers Bureau are Experts on the Experts. They hold doctoral, masters, and bachelors' degrees in business, writing, literature, and education. Their business thought pieces are published regularly in leading business publications. Working in close association with the top business, entrepreneur, and motivational speakers, BigSpeak content writers are at the forefront of industry trends and research.