Apr 17, 2017
BigSpotlight: Frits Van Paasschen, Author and Former CEO of Coors and Starwood Hotels
Frits Van Paasschen is a seasoned executive with 30 years of experience at global companies, and new to our roster of exclusive speakers.
Frits served as the CEO of Starwood Hotels and Resorts from 2007-2015, and before that spent 3 years as the CEO of Coors Brewing Company. He has also held management positions at Nike and Disney's Consumer Products Divisions.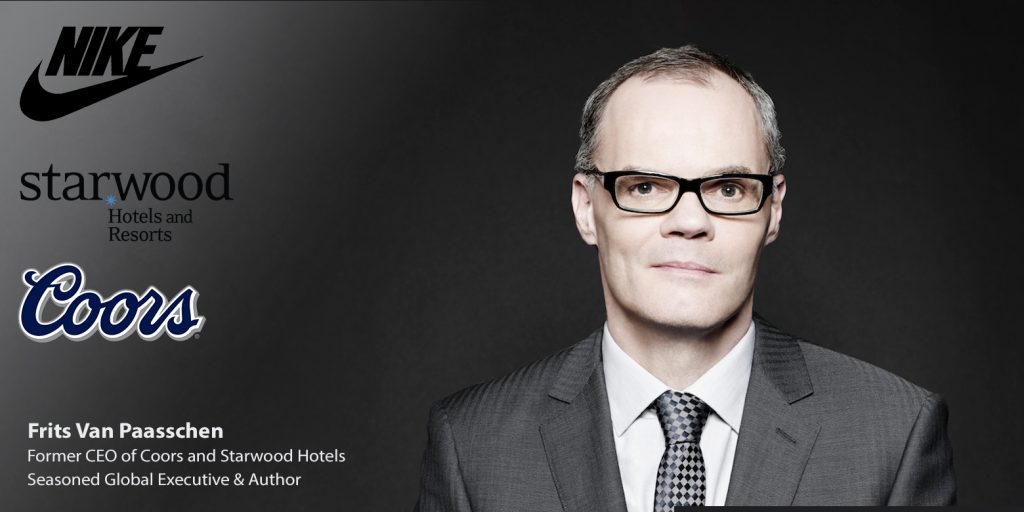 Frits is also the author of the Amazon bestseller The Disruptors' Feast: How to Avoid Being Devoured in Today's Rapidly Challenging Global Economy.  
BigSpeak President Barrett Cordero recommends Frits to clients "who are hungry to get past the headlines and move towards trendlines. They will benefit immensely learning from a two-time CEO who was able to thrive in sectors facing disruption."
A Frits Van Paasschen Keynote is:
Powerfully disruptive and informative

Future and trendline (versus headline) oriented

Personalized
And Answers Questions like:
How do we continue to be outliers in an age of great change?
How do we, as corporations, decide what to be really good at?
For more information about Frits Van Paasschen or to book him for your next keynote email us at Info@BigSpeak.com or call 805.398.0280
---
The content writers at BigSpeak Speakers Bureau are Experts on the Experts. They hold doctoral, masters, and bachelors' degrees in business, writing, literature, and education. Their business thought pieces are published regularly in leading business publications. Working in close association with the top business, entrepreneur, and motivational speakers, BigSpeak content writers are at the forefront of industry trends and research.