Sep 6, 2016
A Day in the Life of Top Real Estate Broker Fredrik Eklund
Fredrik Eklund is recognized as the top real estate broker in New York City and the star of BRAVO's hit series Million Dollar Listing. He is known for being part "shark" in the business world–having sold more than 40 billion dollars in real estate–and part "softie" at home with his two fur-children. This month, Fredrick is featured in a full-page spread in GQ Australia. The feature reveals a glimpse into this energetic and impeccably dressed real estate mogul's day.
Additionally, let's not forget these oh-so-Fredrik trademark activities in his schedule:
7 am: Energetic, high-kicking workout
3 pm: Speaking engagement in NYC on "The Secret of Selling Anything to Anyone"
10 pm: Spending quality time with family
Below is a sneak-peak of Fredrik's GQ feature spread, which can also be found (in print and online) in the September/October issue of GQ Australia.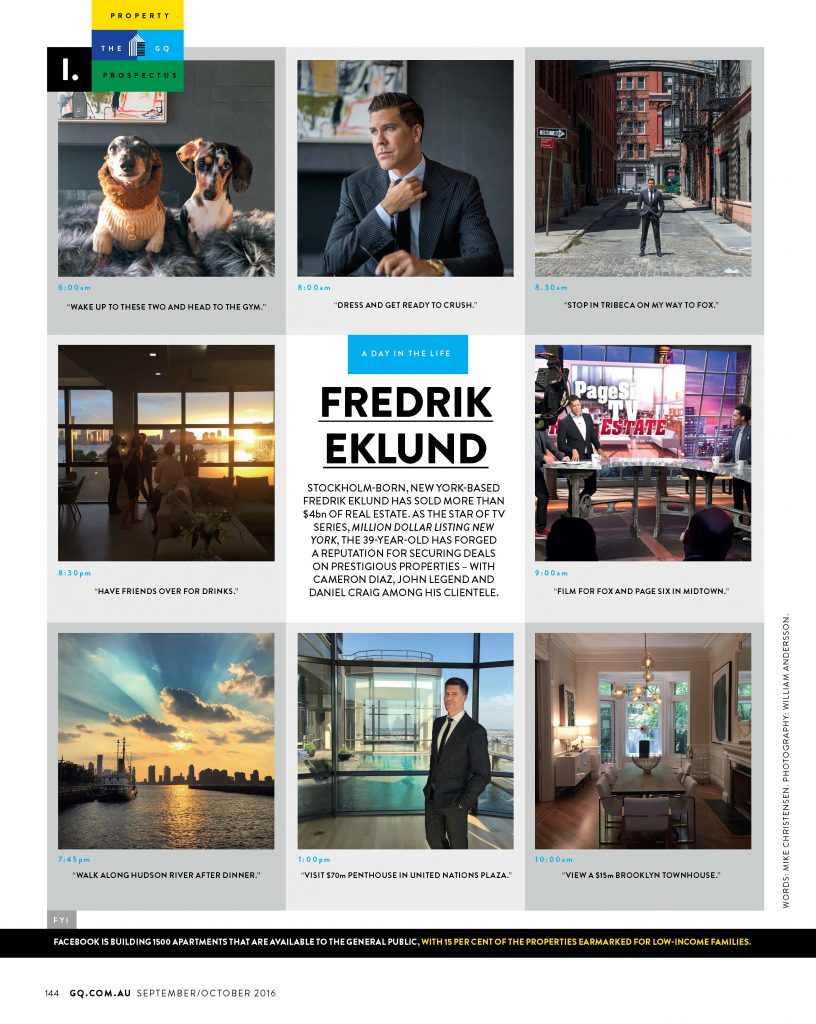 ---
The content writers at BigSpeak Speakers Bureau are Experts on the Experts. They hold doctoral, masters, and bachelors' degrees in business, writing, literature, and education. Their business thought pieces are published regularly in leading business publications. Working in close association with the top business, entrepreneur, and motivational speakers, BigSpeak content writers are at the forefront of industry trends and research.