Sep 3, 2015
BigSpeak Loves Fredrik Eklund – America's #1 Real Estate Agent
The BigSpeak team absolutely adores Fredrik Eklund. We cannot say enough about how great he is to work with and how much we admire his success, hard work & easy-going personality.  As you can imagine, it broke our hearts when we found out a few rogue social media followers were sending him rude messages on social media.  We trust, that by sending love and light out into the world, we can all rise above.  In sharing our admiration for Fredrik, here is a list of just a few noteworthy accomplishments this year:
Booked an Australian Book Promotion Tour and speaking engagements around the world (if you live in Australia, you can watch Fredrik's message to you here)
Release of NYT and Wall Street Journal Bestseller: The Sell: The Secrets of Selling Anything to Anyone
Emmy Nominee for "Million Dollar Listing New York"
Opened Eklund Oslo and sold the three most expensive properties in the country
Named #1 real estate agent in NYC out of 30,000 agents by The Real Deal Magazine
"The Sell" has also been featured as the #1 Audiobook on iTunes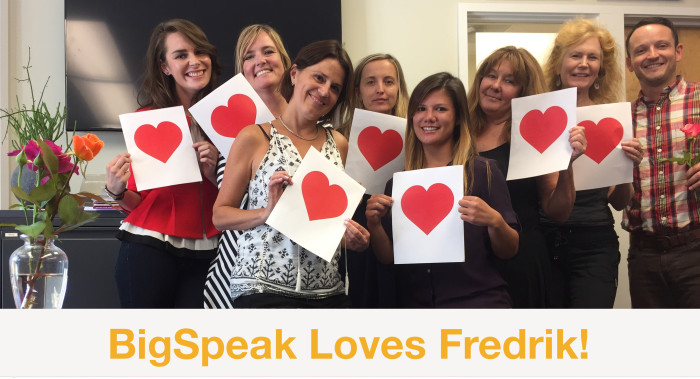 Does your company love Fredrik as much as we do?  Contact us at (805) 965-1400 or info@bigspeak.com to learn about having Fredrik speak at your next corporate event or conference.
---
The content writers at BigSpeak Speakers Bureau are Experts on the Experts. They hold doctoral, masters, and bachelors' degrees in business, writing, literature, and education. Their business thought pieces are published regularly in leading business publications. Working in close association with the top business, entrepreneur, and motivational speakers, BigSpeak content writers are at the forefront of industry trends and research.