Aug 3, 2014
Changes Mundane Meetings into Moments of Impact
Innovation Strategist and Design Thinker Lisa Kay Solomon Changes Mundane Meetings into Moments of Impact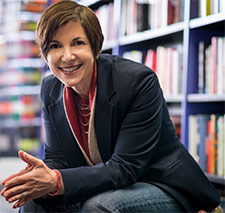 BigSpeak's newest exclusive, Lisa Kay Solomon, is dedicated to creating better meetings and ultimately, better business, by design.  Lisa teaches innovation and strategic foresight in the ground-breaking MBA Design Strategy program at the California College of the Arts and Lead by Design Fellows Program. An innovation strategist and leadership coach, she helps leaders develop the ability to build more expansive and creative futures through design-led tools, skills and behaviors, specifically in regards to what she terms "strategic conversations."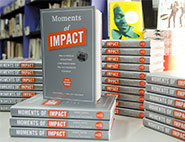 According to Lisa, "Strategic conversations are not just a typical meeting with a fancy name, they are intentionally designed for exploration and discovery of new possibilities, not just updates on existing projects. They allow us to step outside of our normal headspace to rattle our creative ideas loose by combining different ideas and perspectives. And, most importantly, they never follow the traditional meeting format and often focus on full attendee participation."
The co-author (with Chris Ertel) of the Wall Street Journal Bestseller, Moments of Impact: How to Design Strategic Conversations that Accelerate Change,Lisa's work has been covered by Inc., Forbes, The Huffington Post, Business Week, and more. In the book and through keynote presentations and workshops, Lisa unveils a simple, creative process that leaders and their teams can use to unlock solutions.
Utilizing design-thinking and strategy, she shows business leaders and executive teams how to:
Design real-world conversations that ignite engagement and drive change.
Create exceptional collaboration.
Bring innovation into everyday work and team behaviors.
Strategic conversations help take those open brainstorming meetings, give them structure, direction, get results and have greater impact.