May 8, 2017
BigSpotlight: Ian Siegel, CEO of ZipRecruiter, Tech Entrepreneur & HR Expert
New to our exclusive roster is Ian Siegel.  Ian is the CEO and Co-Founder of ZipRecruiter, an online platform that enables companies to post to multiple free job boards with a single submission and vet incoming applicants through online interviews.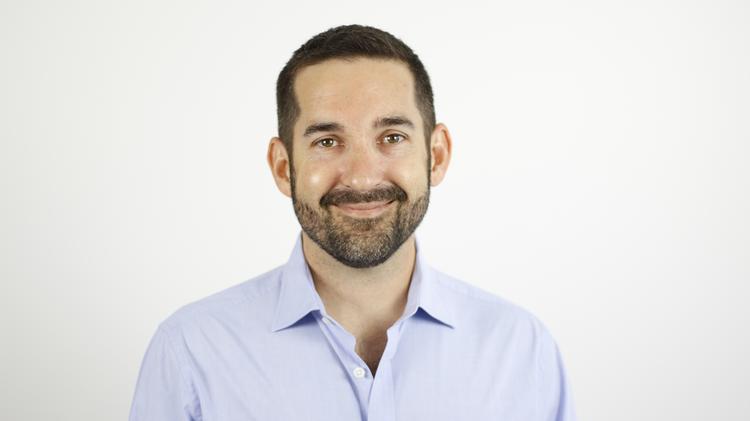 Ian, with three other partners, founded ZipRecruiter in 2010. Less than seven years later they have grown ZipRecruiter from a small startup into a billion-dollar business that employs over 1,000,000 people and serves 120 million job seekers.
Ian addresses topics like:
Employee engagement and retention

How to hire the right employees

Building a startup into a thriving business

Technological entrepreneurship  
When Ian started ZipRecruiter he and his team decided to do things differently. Rather than arguing over numbers on a spreadsheet, they each listed the lifestyle they wanted. Ian says, "My list was simple: Eat dinner with my family every night, send my kids to good schools, work out three times a week, and if everything fell just right, fly business class."
Clarifying success in terms of daily life vs. dollars made it easy to agree on how much was "enough." This is an example of the kind of straightforward, no-nonsense approach that Ian brings to his keynotes and workshops.
BigSpeak EVP Ken Sterling says of Ian, "His expertise in HR and tech startups is unparalleled. He is a perfect fit for HR related audiences or entrepreneurs who want to learn how to quickly scale businesses to billion-dollar enterprises."
For more information about Ian Siegel or to book him for your next keynote email us at Info@BigSpeak.com or call at 805.398.0280
---
The content writers at BigSpeak Speakers Bureau are Experts on the Experts. They hold doctoral, masters, and bachelors' degrees in business, writing, literature, and education. Their business thought pieces are published regularly in leading business publications. Working in close association with the top business, entrepreneur, and motivational speakers, BigSpeak content writers are at the forefront of industry trends and research.