May 7, 2015
Why Use A Professional Moderator & Emcee (MC) At Your Corporate Event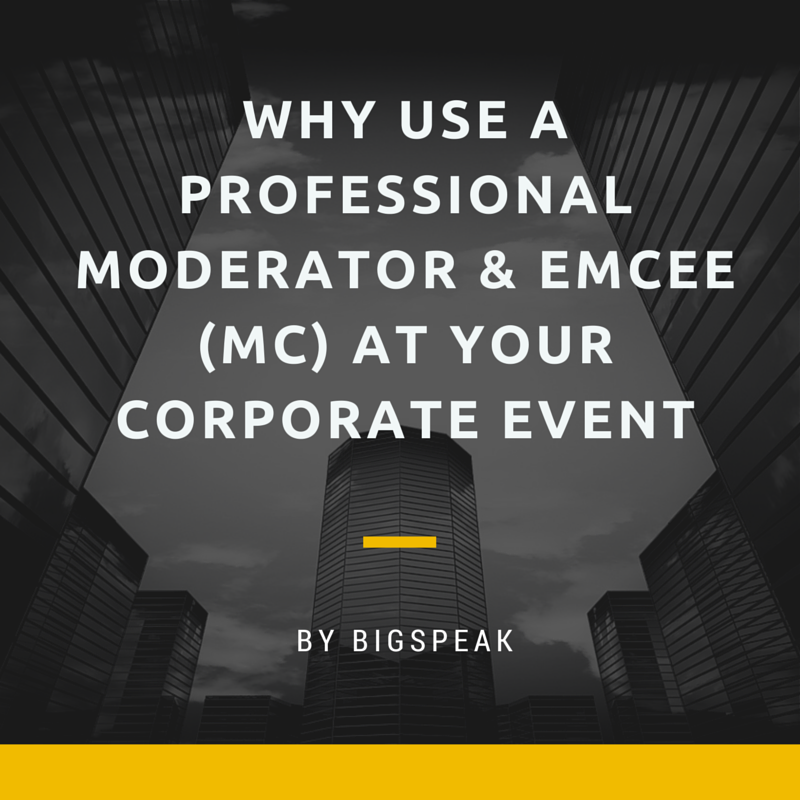 Corporate events can be tricky. While they require an overall tone of professionalism, they also need to be fun and entertaining for team members. That's why it's always a good idea to leave it to a professional moderator and emcee to strike the perfect balance at your corporate event.
Below we've listed some of the very best corporate moderators, emcees and entertainers in the industry. As top-rated professionals, they've helped high-profile companies across the nation execute memorable, impactful events and presentations—all while having a little fun.
When it comes to setting the tone for success at corporate events, Mark is considered one of the best. As a former stockbroker, he now combines his business savvy with his stellar communications skills as an expert communications consultant. He is one of the most sought after professional moderators and emcees at high profile corporate events and has assisted clients including IBM, Ernst & Young and Microsoft. Mark is also the author of the highly acclaimed What's Up with Your Handshake? and The Art of Business Seduction. With experience consulting with a diverse clientele, Mark also offers his expertise as an event consultant for top companies around the world to ensure impactful, memorable and meaningful events that make a lasting impression.
What's an event without a little entertainment? Adam is not only a first-class corporate event moderator and entertainer; he has also been ranked among the top five after-dinner speakers in America. Combining humor, professional entertainment and even a little magic, he has delighted thousands of audiences around America as one of the top corporate event entertainers and emcees. Some happy past clients include Toyota, Microsoft and Stanford University. He has also been featured on hundreds of radio and television shows, such as CNN and Entertainment Tonight. Adam is also the author of Comedy Comes Clean: A Hilarious Collection of Jokes, Quotes, and One-liners. As a multi-talented entertainer, Adam brings lighthearted fun designed to make corporate meetings and events unforgettable.
An engaging performer with a relaxed style, writer/comedian/actor Mack Dryden has appeared on The Tonight Show with both Johnny Carson and Jay Leno, plus dozens of other TV shows and movies, was a staff writer for ABC's Politically Incorrect with Bill Maher, and brings this performing experience to the platform whether he's performing his unique standup, delivering a hilarious keynote, or Emceeing an awards show or general session. He writes custom comedy for every client, making his presentations even more special, personal, and memorable.
As soon as Mack takes the stage, you know you're in the hands of a pro and can sit back and enjoy the ride. His many years of stage time has given him the experience and know-how to put any group at ease as they're put under the spell of his relaxed yet sophisticated style. He's a guaranteed crowd pleaser, with a powerful message as a bonus.
---
The content writers at BigSpeak Speakers Bureau are Experts on the Experts. They hold doctoral, masters, and bachelors' degrees in business, writing, literature, and education. Their business thought pieces are published regularly in leading business publications. Working in close association with the top business, entrepreneur, and motivational speakers, BigSpeak content writers are at the forefront of industry trends and research.