Jan 5, 2017
8 Must-Read Books of 2017 Authored by Keynote Speakers
Traditionally, the new year brings with it new resolutions and a revitalized determination for self-improvement. Likewise, in the speaking industry, the number of leadership, inspirational, and business-oriented keynote presentations increases post-January 1st. 
Whether you're seeking tips on self-improvement and motivation, reading up on a prospective speaker for your next event, or simply looking for a great read, fortunately, you don't have to look far. We've compiled the following list of the top 8 must-read books authored by our keynote speakers in 2017.
1. Eyes Wide Open: Overcoming Obstacles and Recognizing Opportunities in a World That Can't See Clearly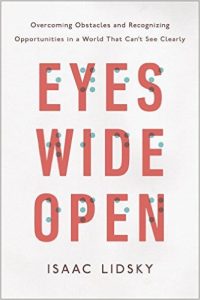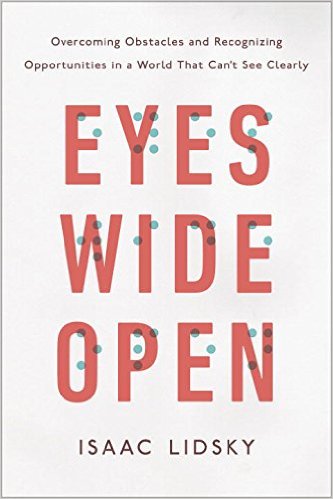 By Isaac Lidsky
Part self-help and part leadership book, with a dash of philosophical wisdom, Eyes Wide Open, shares Isaac's remarkable story. Once an actor on the 1990's reboot of "Saved by the Bell," a college graduate by the age of 19, a Harvard Law School graduate, blind by the age of 25, and a Supreme Court clerk for Justices Sandra Day O'Connor and Ruth Bader Ginsburg; and currently Lidsky is a successful entrepreneur and motivational speaker. Eyes Wide Open shows us that it isn't external circumstances, but how we perceive and respond to them, that governs our reality. Whether we're blind or not, our vision is limited by our past experiences, biases, and emotions. Lidsky shows us how we can overcome paralyzing fears, avoid falling prey to our own assumptions and faulty leaps of logic, silence our inner critic, harness our strength, and live with open hearts and minds. In sharing his hard-won insights, Lidsky shows us how we too can confront life's trials with initiative, humor, and grace.
2. Radical Candor: Be a Kick-Ass Boss Without Losing Your Humanity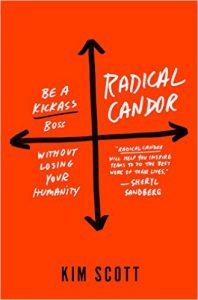 Formerly a Google executive and faculty member at Apple University and currently a corporate and business speaker, Kim Scott is known for her ability to generate billions of dollars in revenue while keeping her team happy and her margins high. In the business world where managers can range anywhere on the leadership scale from "fake" nice, to ruinously empathetic, to obnoxiously aggressive, Malone Scott introduces a leadership method she calls "radical candor." Leading with radical candor is about providing guidance, and offering a healthy mix of praise and constructive criticism. Radical Candor shows leaders how to be successful while retaining their humanity, finding meaning in their job, and creating an environment where people both love their work and their colleagues.
3. Change: The Tools You Need for the Life You Want at Work and Home
 by Gary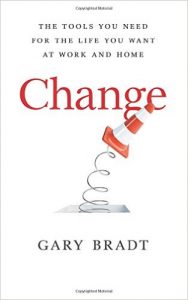 Bradt
Change, especially unexpected change, can be difficult to adjust to. In his book Change, clinical psychologist and change management speaker Gary Bradt weaves anecdotal stories in with nine practical and straightforward tools to help you manage change in your life. Whether it be nonstop change at work, leading others through change, coping with personal loss, or a sudden and unexpected shift in your work or home life, the leadership strategies offered in this book turn change and tough times into an opportunity to transform. An embodiment of Bradt's mantra, "adapt and ignite," Change reveals that is not the change in our lives, but how we choose to respond, that makes all the difference.
4. Spark the Grind: Ignite the Power of Disciplined Creativity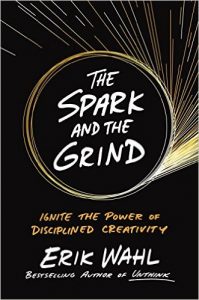 by Erik Wahl
From the world-famous graffiti artist, beloved corporate speaker, and bestselling author of Unthink, Spark the Grind is a provocative book on how to train yourself to become creative in business and in everyday life. In a world of dichotomies, where we are told that we are either a creative right-brain type, or an analytic left-brain type, and never the twain shall meet, Wahl believes otherwise. In Spark the Grind he argues that creativity has two faces: the spark of inspiration and the grind of following through to make that idea a reality. In the current world of business, Wahl points out that success depends on being able to harness creativity and discipline. Spark the Grind provides practical advice about how to fan the sparks and make the grind more productive.
5. Live, Love, Explore: Discover the Way of the Traveler, a Roadmap to the Life You Were Meant to Live  
Formerly a finance broker in London, Logothetis decided one day to walk away from his life behind a desk and into one that took him around the world. Since then, Logothetis has driven a broken-down English taxicab across America, offering free rides to anyone in need, ridden a vintage yellow motorbike around the world, relying solely on the kindness of strangers, and visited more than 90 countries on every continent.  From his travels, he learned something about the power of small but deliberate acts of kindness and of human connection. He learned that there's an entire world of people out there from which to learn and grow if only you are willing to open yourself up and listen to them. Weaving together Leon's hilarious and heartwarming stories of his misadventures on the road, with simple but profound exercises in consciousness and connectivity, Live, Love, Explore will teach you how to live fully and without regrets. And along the way, you'll find something else that has been hiding in plain sight: the life you always wanted to live but never knew you could.
6. The 5 Second Rule: Transforming Your Life, Work, and Confidence with Everyday Courage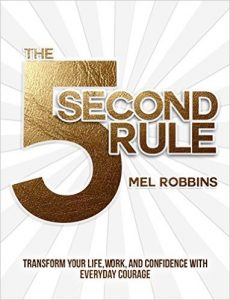 by Mel Robbins
Mel Robbins draws from her experience as a third generation entrepreneur, a CNN analyst, a motivational speaker, and from her famous TEDx Talk "How to Stop Screwing Yourself Over", in her new book The 5 Second Rule. The book points out that as we grew up we had parents, coaches, teachers, mentors, etc. who pushed us to be better than our excuses and bigger than our fears. But as adults, who do we have around to push us? Often, the answer is no one but ourselves. Robbins asks, "What if the secret to having the confidence and courage to enrich your life and your work is simply knowing how to push yourself?" Using scientific research on the nature of habits, and drawing on facts from some of the most famous moments in history, art, and business, The Five Second Rule explains the power of a "push moment" to break the habit of procrastination and self-doubt and become a more confident and productive individual.
7. The Absent Superpower: The Shale Revolution and a World Without America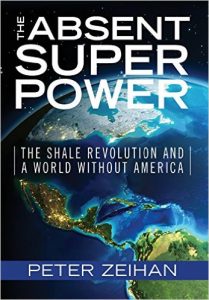 by Peter Zeihan
Geopolitical strategist and keynote speaker Peter Zeihan is a global energy, demographic, and security expert. His worldview marries the realities of geography and population to reveal a deep understanding of how global politics impacts markets and economic trends. In his first book, The Accidental Superpower, Zeihan made the case that geographic, demographic, and energy trends were unraveling the global system. Zeihan takes the story a step further in The Absent Superpower, mapping out the threats and opportunities as the world descends into (dis)order. The common theme? Just as the global economy tips into chaos, just as global energy becomes dangerous, just as the world really needs the Americans to be engaged, the United States will be…absent. Despite the immense scope of the subject, the book is extremely digestible. Both informative and engaging, clear and in-depth, The Absent Superpower breaks down our complicated world into bite-sized morsels paired with Peter's own unique perspective.
8. Pre-Suasion: A Revolutionary Way to Influence and Persuade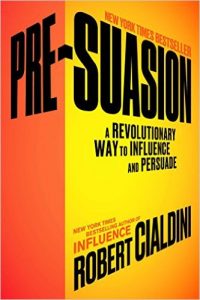 by Robert Cialdini
Okay, so Pre-Suasion actually released in September 2016 but it should definitely be on your reading list in 2017—it's on the New York Times and the Wall Street Journal's bestseller lists, along with almost every other business bestseller list out there. The author of the legendary book Influence, social psychologist and leadership speaker Robert Cialdini shines a light on effective persuasion and reveals that the secret doesn't lie in the message itself, but in the key moment before that message is delivered. Cialdini cites an array of studies and narratives to illustrate how the artful diversion of attention leads to successful pre-suasion, and then outlines specific techniques to get your target audience primed and ready to say "Yes." His first solo work in over thirty years, Cialdini's Pre-Suasion draws on his extensive experience as the most cited social psychologist of our time and explains the techniques a person should implement to become a master persuader.
---
Tasha Harris is the Content Associate at BigSpeak Speakers Bureau. She graduated with honors and a degree in English from the University of California, Santa Barbara.  She also holds a certificate in Publishing from the Denver Publishing Institute at the University of Denver. Contact her at TashaH@BigSpeak.com