Feb 11, 2017
BigSpeakSpotlight: Paul Moya, Millennials Expert & Leading Generational Consultant
Harvard Millennials Expert Paul Moya is the CEO of Millennial Labs, a full-service consulting firm trusted by brands to solve their generational challenges in the workplace, marketplace, and voting booth.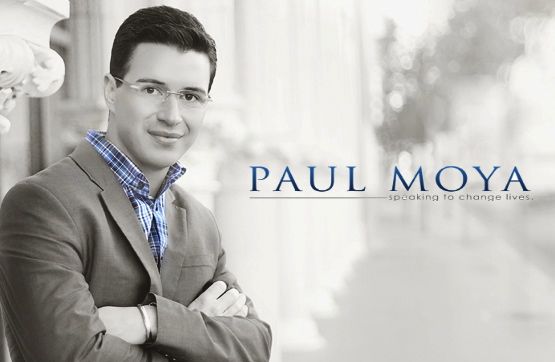 Over the last decade, he has impacted leaders at brands ranging from Visa to Microsoft and General Motors to the United States Department of Defense in audiences as large as 54,000 on 3 continents worldwide. Lovingly called "The Harvard Cowboy", Paul is nerdy researcher meets practical, get it done solutions leader.
BigSpeak EVP Ken Sterling says, "Paul delivers a very compelling value proposition to companies–not just around millennial retention and human resource challenges but also how to market and drive sales to increasingly important millennial consumers."
Paul's signature qualities:
Harvard Strategic and yet Cowboy Practical

Nerdy researcher and no fluff all in one!

Known for finding profits in the cracks and opportunity in the chaos
A Paul Moya keynote is engaging, wittily entertaining, and accessible to all regardless of age or technological proficiency.  
Chris Butts, Relationship Manager and Strategic Partner Relations at J.P. Morgan said of a recent keynote experience with Paul:
"Paul did an incredible job! The audience was very captivated by him, and thoroughly enjoyed his speech. He even had a crowd gather around him afterwards for some one-on-one time! They didn't want him to leave. Both personally and professionally Paul's the real deal!
Tom Mendoza, NetApp Board of Directors, said:
"Paul's talk was the best I have ever heard a young person give. Thought provoking and insightful, he made the audience feel rather than think something, a skill very few speakers have at any age."
For more information about Paul or to book him for your next keynote email us at Info@BigSpeak.com or call at 805.398.0280
---
The content writers at BigSpeak Speakers Bureau are Experts on the Experts. They hold doctoral, masters, and bachelors' degrees in business, writing, literature, and education. Their business thought pieces are published regularly in leading business publications. Working in close association with the top business, entrepreneur, and motivational speakers, BigSpeak content writers are at the forefront of industry trends and research.