Apr 3, 2014
Big Picture: Colonel Ronald J. Garan, Jr.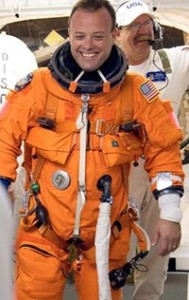 Speaking of big Oscar winners, Gravity pulled in seven of its own, including Best Director honors for Alfonso Cuaron. With the film's worldwide gross of over $800 million, and the popularity of Neil deGrasse Tyson's TV reboot of Carl Sagan's Cosmos, as well as Bill Nye's recent ubiquity across all other media, it seems as though we are witnessing a revival of intergalactic interest and a cultural resurgence of scientific perspective in the public consciousness. If so, we have the perfect speaker to elevate that awareness to stratospheric levels (seeing as he's actually been to the stratosphere).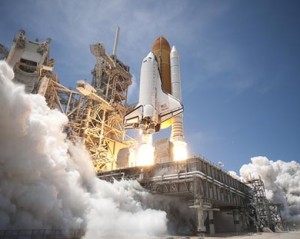 BigSpeak recently signed-on exclusive speaker Colonel Ronald J. Garan, Jr. In addition to possessing degrees in business economics and aerospace engineering, Col. Garan is a decorated US Air Force test pilot, fighter pilot, Space Shuttle, Soyuz and International Space Station astronaut, aquanaut, and now, social entrepreneur, whose following is eclipsed only by the miles he's logged orbiting Earth.
After being selected as a pilot in the astronaut program in 2000, he was tapped to become one of six "aquanauts" in the world's only undersea research lab for NASA's NEEMO underwater research mission in 2006. His first space mission was in 2008, on the shuttle Discovery to help deliver Japan's Kibo lab to the International Space Station. In 2011, he returned via Russian Soyuz craft for a nearly six-month tour of duty on the station, participating in the last shuttle-based spacewalk, before returning in the Soyuz's space capsule – which lost communication with ground control upon reentry – resulting in a rough landing in Kazakhstan.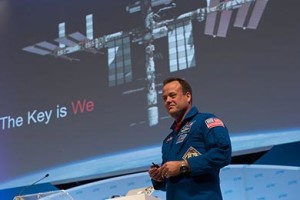 It was during these extended stays in space, experiencing tranquil, unparalleled views of our planet's surface (in addition to the eventful Soyuz landing) that he came upon the realization which brought him down to earth (literally) and fuels his current mission to resolve the planet's biggest problems. "It really punches you in the gut when you're looking at our planet from that vantage point. You can't help but think that, if we can share this perspective, we can maybe overcome the challenges that we face. That's one of the big goals." He adds," Our world is changing rapidly, and the exponential increases in technological advancements have created a highly interconnected global society. With this new interconnectedness, come new tools that have never existed before. We now live in a world where we have all of the resources and technology necessary to solve many – if not all – of the challenges facing our planet. We now have the means to enable true global collaboration that is both consistent and world changing."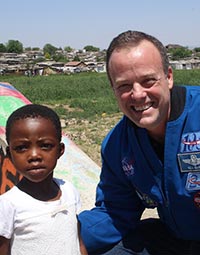 Garan now shares this perspective with audiences across the globe, utilizing a blend masterful storytelling, inspiring anecdotes, humor and stunning footage (which alone is worth the ride) making the case for worldwide collaboration in an unprecedented era of connectedness (and leading through example by founding the Manna Energy Foundation, which assists the villages of Rwanda to establish potable water supplies).
To bring this one-of-a kind, down-to-earth, yet out-of-this-world insight and inspiration on innovation, collaboration, social entrepreneurship and more to your organization (and learn how to save the world along the way) contact us for details on booking Ron Garan.