Mar 24, 2015
BigSpeak's 20th Anniversary
As BigSpeak celebrates its 20th anniversary, I remember back to the vision I had on the Big Sur coast in 1995 of helping individuals to overcome their limitations and step fully into the powerful and expanded lives they were meant to live.  My mission was to pull together the finest transformational educators under one umbrella and let the experts educate and my organization market to the individuals and teams who could benefit from these services.  Originally named Consciousness Unlimited, as only a California company could be, BigSpeak had very humble beginnings providing Mind/Body/Spirit experts to personal growth conferences.  By 2000 it was evident that a more expanded vision was necessary to keep food on the table and serve more people.  We changed the name to BigSpeak, Inc.
Due to my former experience as president of an international giftware company and my membership in the World Presidents Organization, I knew how difficult it was to move the needle on organizational change and team performance.  This challenge was one I was up for!  We brought on board the top business thought leaders with expertise in leadership, management, teambuilding, innovation, sales and much more.  If you were interested in behavioral change, we had the experts to leverage for growth and improvement for individuals, teams and organizations.  Soon our business focus began to pay off.  By 2006, BigSpeak was working with over 1/2 of the Fortune 1000. In addition to keynote addresses, we expanded our services to include going Beyond the Keynote with ongoing workshops, executive coaching and consulting offerings.  Helping to Lock in the Learning post keynote was a unique distinction of our agency and proved to be extremely effective for our ever growing client base.  We have helped hundreds of major organizations with their OD and Learning & Development programs, with succession planning, high level senior executive coaching assignments and assistance in achieving their strategic long-term objectives.
Today, as I walk around the offices of BigSpeak with the pictures of our celebrity business experts on the walls and our exceptional team working hard to solve our clients' educational and motivational needs, I am proud of what we have achieved in our 20 years.  Organizations and their teams are stronger and more collaborative, new innovative methods are driving growth and profit, meaningful and difficult conversations are being had and individuals are truly fulfilling on their exceptional promise!  We couldn't be more excited about the potential of the future.
So at this 20th anniversary of BigSpeak, I am pleased to announce the launch of our new intuitive and comprehensive website. The BigSpeak website will serve your needs in finding the top business thought leaders who not only inspire audiences, but also embed deep, transformational learning within your organizational culture.  BigSpeak's agents are eager to serve your needs with over 200 years of real life business experience and knowledge of the established and emerging leaders who will help to improve your group's performance and support the development of your employees and executives worldwide.
Celebrate our 20th anniversary with a complimentary hands-on breakout session/workshop added to keynote speeches with select BigSpeak consultants now through the end of June. This is our way of thanking you for being our partners in improving how business is conducted in these awesomely fast-paced times. We are excited to serve your needs for the next 20 years, continuing to move the needle on personal, team and organizational change.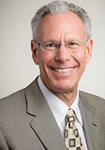 Sincerely,
Jonathan Wygant, Founder & CEO
Hear about how Jonathan founded BigSpeak 20 years ago: