Jun 20, 2017
BigSpotlight: Eric O'Neill, Former FBI Investigator & Cyber Security Expert
New to our exclusive roster is Eric O'Neill.  Eric is a former FBI counterintelligence and counterterrorism operative, a national security attorney, and a cybersecurity expert.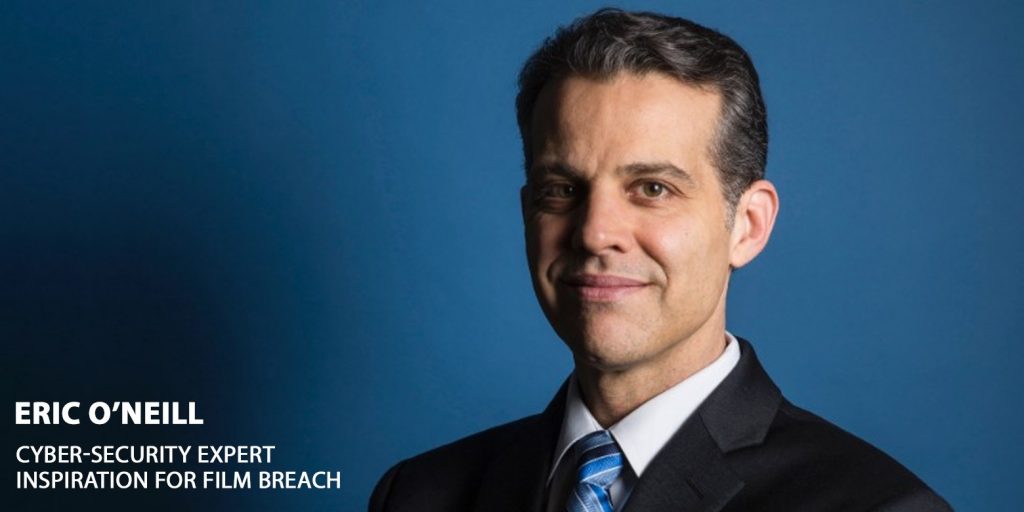 During his time in the FBI, Eric played a pivotal role in the capture Robert Hanssen–a senior FBI counterintelligence officer who had been secretly spying for the Russians since 1984–by gaining Hanssen's trust and drawing Hanssen out of deep cover. The incident inspired the film Breach, in which O'Neill was portrayed by actor Ryan Phillippe.
O'Neill is a seasoned keynote speaker who speaks on the topics of espionage and national security, cyber security, fraud, corporate cyber defense, cyber hacking, pursuing one's dreams and surviving Hollywood.
Eric addresses questions like:
What you need to know to protect yourself from social media spies
What the weakest link is in every security system (Hint: it's not the computer)

How to proactively think like a spy hunter in the age of cyber espionage

Technological entrepreneurship  

What cyber threats you should be aware of
Recently O'Neill spoke at an IT Summit in Washington D.C. for FutureCom where he received high praises:
We hired Eric O'Neill and received RAVE reviews of his presentation. He was the best speaker we have had in our 5 years of doing this event. He was very personable, down to earth, and willing to share some great stories and opinions on all ranges of topics. We would recommend him to anyone and wish him well!
October is National Cyber Security Awareness Month! Book Eric O'Neill for your event before his calendar fills up. Email us at Info@BigSpeak.com or call at 805.965.1400
---
The content writers at BigSpeak Speakers Bureau are Experts on the Experts. They hold doctoral, masters, and bachelors' degrees in business, writing, literature, and education. Their business thought pieces are published regularly in leading business publications. Working in close association with the top business, entrepreneur, and motivational speakers, BigSpeak content writers are at the forefront of industry trends and research.