May 1, 2017
From Bravo to BigSpeak: Bethenny & Fredrik Take the NYC Real Estate Throne
Bravo announced Fredrik Eklund, real estate agent from Million Dollar Listing, and Bethenny Frankel, of The Real Housewives of New York and the founder of lifestyle brand Skinnygirl, are teaming up to take on real estate together in a new show airing on Bravo.
The dynamic duo bonded over their love of real estate–Fredrik helped Bethenny sell and purchase several of her NYC apartments–and they have been friends ever since. Their show, The Bethenny and Fredrik Property Project (working title), will follow them as they hunt for, purchase, design, and sell multi-million dollar homes.
BigSpeak has represented Fredrik exclusively for the past two years proudly for speaking engagements and we are excited to announce that this duo will soon find another home together under the BigSpeak roof, as BigSpeak will be representing Bethenny exclusively for speaking engagements as well.
BigSpeak EVP, Ken Sterling said, "We are beyond ecstatic about the new show, and are honored that Bethenny has decided to join the BigSpeak team for representation. As a charismatic, self-made, business women with branding expertise, Bethenny embodies the traits that our clients look for from a speaker. "  
Fredrik will continue as the top expert on real estate and Bethenny will share her expertise on building a business, branding, balancing motherhood and work, nutrition, exercise, and wellness.
The two Bravo stars are more than just a pair of pretty faces, Bethenny and Frederik are instinctively entrepreneurial and have made themselves into the mega business moguls they are today.
Bethenny is a reality TV star, self-made businesswoman, TV producer, natural foods chef, multiple New York Times bestselling author, and mother.  Bethenny is the Founder & CEO of Skinnygirl, a lifestyle brand offering practical solutions to women. She was listed on Forbes' top 100 Most Powerful Celebrities, has a TV Production company, B Real, and has hosted a nationally syndicated talk show, "Bethenny." She is a star of "The Real Housewives of New York City," and founded B Strong, a charity providing real-time emergency assistance to women in crisis, diverted from their potential success.
Fredrik is the # 1 broker in New York City and the top broker at Douglas Elliman worldwide. He has secured nearly three billion dollars in closed residential sales. He is the real estate agent to the stars of NYC–finding homes for celebrities like Sara Jessica Parker, Jennifer Lopez, Gigi Hadid, and of course, Frankel herself. He is also the bestselling author of The Sell: The Secret to Selling Anything to Anyone.
Here's just a taste of what we can expect from the fun-loving, larger-than-life duo. We can't wait!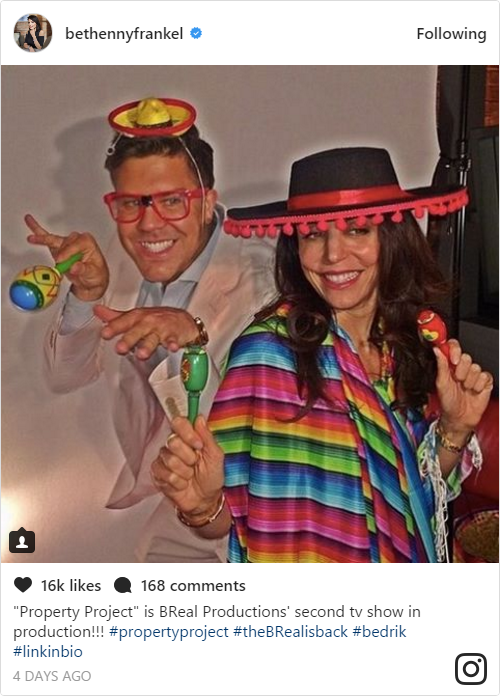 ---
The content writers at BigSpeak Speakers Bureau are Experts on the Experts. They hold doctoral, masters, and bachelors' degrees in business, writing, literature, and education. Their business thought pieces are published regularly in leading business publications. Working in close association with the top business, entrepreneur, and motivational speakers, BigSpeak content writers are at the forefront of industry trends and research.