Oct 18, 2017
Make Your Swag Great by Making it Meaningful
We've all seen bad swag before—pens, keychains, and baseball caps with big logos we wouldn't be caught dead wearing. And don't get me started on large or heavy items like paperweights and backpacks that are bulky to carry around or take up too much space in our luggage.
On the other hand, there is the good swag that everyone likes, such as mints, powerbars, and water bottles that make our event day that much better. It's like trick-or-treat but for adults.
But if you really want make your swag great, you need to make your gifts more meaningful.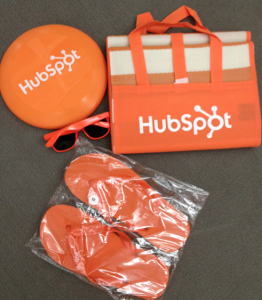 The principle behind great swag
Swag is the chum we throw in the event waters in hopes of attracting people to our booths so we can advertise our products and services. However, if you are doing the same old generic swag that slaps your logo on a t-shirt or paper weight, you're not going to bring in many new clients.
At heart, swag is a gift. And giving a gift invokes the strongest human persuasion principle possible: the principle of reciprocity. When someone gives you a gift, you feel obligated to that person. But how obligated you feel depends on how meaningful and appropriate that gift is for you.
According to social psychologist Dr. Robert Cialdini, author of the bestselling book Influence, you can be more effective with your gift giving if the gift is meaningful, unexpected, and customized.
For example: in one study when shoppers at a candy store received a free sample of chocolate upon entering the store, the shoppers were 42% more likely to purchase candy than those who did not receive a gift. A gift of chocolate in a candy store was a very meaningful gift. A key chain probably would not have gotten the same return.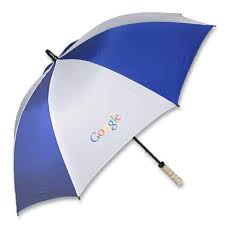 Give meaningful and customizable swag
If you know your customer base well, you can easily customize your swag items. In the medical industry, pens used to be meaningful gift when physicians needed them for their work.
But how do you customize swag for hundreds of people? Short of having a 3D printing machine on site and making swag to order, you should think of destination or local swag.
Destination and local swag
Clients who are attending your event are often traveling from far distances. Many events are in different climates. So if your event is in Hawaii, you might give away free sunscreen or sandals. If you are in Seattle, you might think of giving away umbrellas.
In the same vein, you can localize your swag to the city. Give away local food or drinks. For example, if you're in Portland you could offer Voodoo Doughnuts, or if you're in Los Angeles you might offer Pink's Hot Dogs.
Or you could offer a personalized map to show people in the conference the great places to visit and shop in the city.
Whatever you do, just remember to make it meaningful, and you will find you get a much better response rate.
---
Kyle Crocco is an East Coast native and content creator for Big Speak. His career has taken him from authoring the Heroes, Inc. series, to living and teaching abroad in France and China, to completing his Ph.D. in Education at the University of California-Santa Barbara. He is also the lead singer for Duh Professors, a local Santa Barbara band.