Jul 31, 2017
Top 7 Motivational Business Speakers
Motivation comes in many forms and goes by many names. Motivational speakers have overcome adversity, beat the odds, and invested insurmountable amounts of time and effort to reach for their dreams and achieve success. They can inspire your team to reach new heights. But a motivational business speaker does more than just inspire your team. A motivational business speaker reinforces their motivational message with actionable insights from their highly tuned business acumen.
Check out these top 7 motivational business speakers who stir up all kinds of motivational feelings and then send their audience off with action items to help them conquer their own world.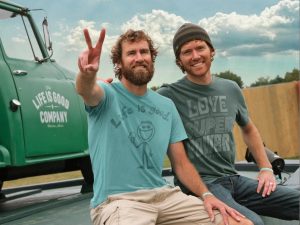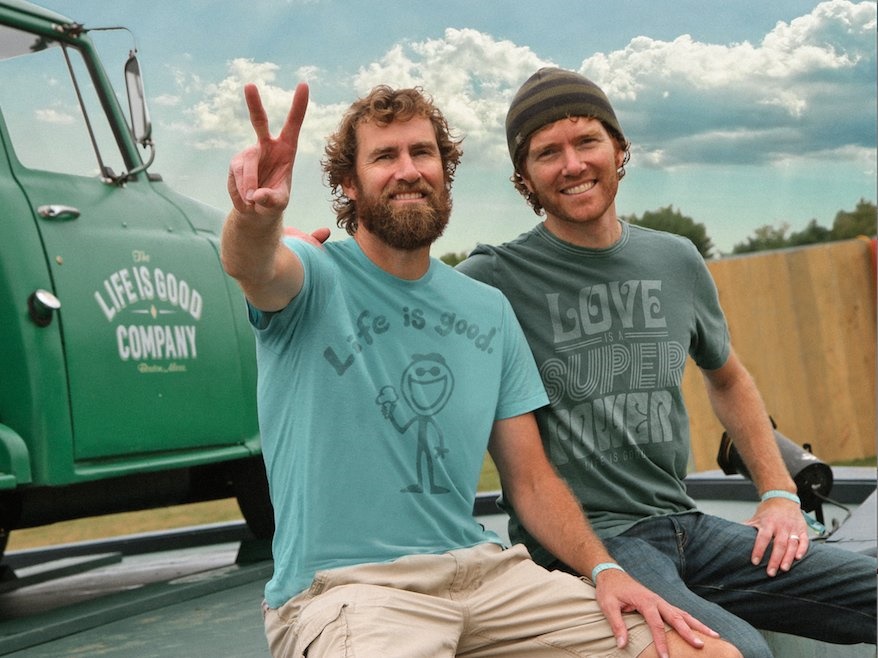 Motivational speakers, and brothers, Bert and John Jacobs have an inspirational story of turning their dream into a socially conscious business. The duo launched their retail company, Life is Good, with $78 in their pockets, by selling T-shirts on the streets of Boston. Today, Life is Good is a $100 million positive lifestyle brand sold by over 2,000 retailers across the US and Canada. The founding of Life is Good is more than just an inspiring tale, it's also a lesson in building a business in the 21st century. The brand has built itself on the tenants of co-creation with its customers and focusing on corporate social responsibility (CSR) as ways of building a loyal community of customers. This makes Bert and John the perfect combination of motivational and business speakers.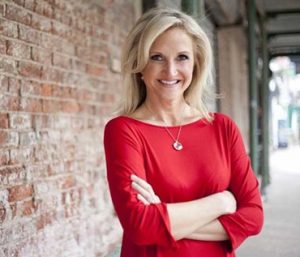 Is best known for her popular TEDx talk "How to Stop Screwing Yourself Over." Her new book "The 5 Second Rule" points out that as we grew up we had parents, coaches, teachers, mentors, etc. who pushed us to be better than our excuses and bigger than our fears. But as adults, who do we have around to push us? Often, the answer is no one but ourselves. Drawing from her experience as a third generation entrepreneur, a CNN analyst, and a motivational speaker, Mel teaches audiences how to push and motivate themselves to become more confident and productive individuals.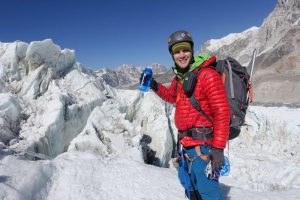 In 2008 Colin suffered a tragic accident. He was severely burned in a fire, with burn injuries covering nearly 25% of his body and primarily damaging his legs and feet. Doctors told him he may never walk again, but Colin beat the odds, and then some! Last year Colin broke two world mountaineering records (three if you count Snapchatting from the summit of Mt. Everest!): conquering the speed records for the Explorers Grand Slam and Seven Summits, which entail climbing the tallest mountain on every continent including Mt. Everest and skiing the last degree of latitude to the North and South Poles. Before attempting the Explorers Grand Slam Challenge Colin built social media buzz and gained sponsorship from Nike and Columbia, among others, through a series of well-orchestrated social media marketing campaigns. As a motivational business speaker, Colin will motivate your team while also providing them with insights into social media marketing.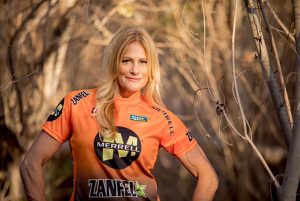 Robyn Benincasa is an Eco-Challenge Adventure Racing World Champion, a CNN Hero, and a full-time firefighter with a background in corporate marketing who advises organizations on how to build a world-class team of their own. She and her teammates have competed at the front of the pack in the most unique and compelling locations on earth–the jungles of Borneo, the Himalayan peaks of Tibet, the rivers of Fiji, the rainforests of Ecuador and the desert of Namibia–studying the good, the bad, and the not-so-pretty in extreme teamwork. Through these challenges, she has mastered the skills required to inspire a group of semi-exhausted people through a seemingly endless series of checkpoints, in pursuit of a seemingly impossible goal. Motivational business speaker Robyn Benincasa offers a refreshing and truly unique perspective on what it takes to build the world-classld class team that succeeds against all odds.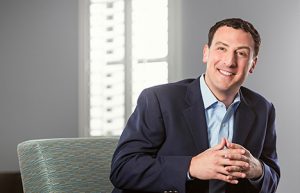 Isaac Lidsky's personal story is astounding: He played "Weasel" on the 1990's "Saved by the Bell" spin-off series, graduated from Harvard College at the age of 19, and later graduated from Harvard Law School magna cum laude. He served as a supreme court clerk for Justices Sandra Day O'Connor and Ruth Bader Ginsburg, started a tech company that sold for $230 million and transformed a struggling $15 million concrete subcontractor into an industry-leading $150 million construction services company in five years. Perhaps most striking, Lidsky is only 37, and he is blind. He was born with Retinitis Pigmentosa, a rare degenerative disease of the retina, though as his bio makes clear, neither his youth nor his blindness have limited him. Motivational business speaker, Isaac Lidsky has been recognized for his achievements dozens of times and his leadership is routinely sought after for keynotes and corporate consultations.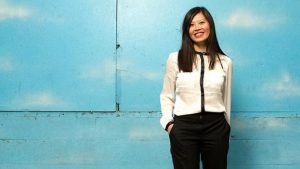 Tan Le is an innovator, entrepreneur, and the co-founder and CEO of the bioinformatics company EMOTIV. In her motivational keynote speech, "My Immigration Story," Tan recounts her childhood experiences fleeing from war-torn Communist Vietnam with her mother, and sister at the age of 4, to their life in Australia as refugees. Despite immense financial and emotional hardships, Tan explains how her single mother was able to support her and her sister and provide them with a good education. Audiences will be motivated by the tenacity of this young entrepreneur and all that she has accomplished, and inspired by her courage and grace in any situation.
Diana Nyad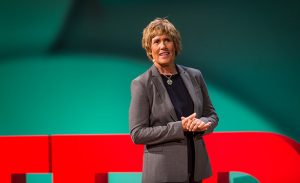 At the age of 64, Diana Nyad successfully fulfilled her lifelong dream of completing the 110-mile swim from Cuba to Florida on September 2, 2013. Never one to quit, this marked her fifth and final attempt. It was in July of 2010, at the age of 60, when she first began her quest of swimming from Cuba to Florida, a task she had failed to finish thirty years prior. Nyad was unsuccessful in 2010 and tried two more times 2011 and 2012 before completing her historic and victorious swim in 2013. When asked her motivation, she replied, "Because I'd like to prove to the other 60-year-olds that it is never too late to start your dreams." If Diana's story doesn't motivate you to keep working towards your dreams, then nothing will.
---
The content writers at BigSpeak Speakers Bureau are Experts on the Experts. They hold doctoral, masters, and bachelors' degrees in business, writing, literature, and education. Their business thought pieces are published regularly in leading business publications. Working in close association with the top business, entrepreneur, and motivational speakers, BigSpeak content writers are at the forefront of industry trends and research.