Erik Qualman's Key Accomplishments Include . . .
#1  Bestselling Author and Motivational Speaker Erik Qualman has performed in 49 countries and reached 25 million people this decade. His Socialnomics work has been on 60 Minutes to the Wall Street Journal and used by the National Guard to NASA.  His book Digital Leader propelled him to be voted the 2nd Most Likeable Author in the World behind Harry Potter's J.K. Rowling. What Happens in Vegas Stays on YouTube was nominated for the Pulitzer Prize and his books are used in over 200 of the world's top universities.
What Erik's Clients Are Saying
"Erik Qualman's keynote was the highlight of our Starbucks Conference.  He is one of the most engaging and entertaining speakers I've come across, and was able to make the content relevant to our audience and fitting to our theme.  His depth of insight and breadth of examples have prompted us to shift our thinking to stay connected to our partners and our customers. " — Katya Cautillo, Recruitment Manager | Starbucks
His latest book,  How to Sell on LinkedIn is becoming mandatory reading for sales teams. Qualman was formerly a sitting professor at Harvard & MIT's edX labs.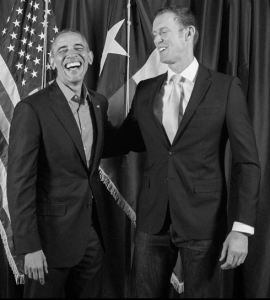 He has spoken in 44 countries and his top three topics are: Digital Leadership, Digital Reputation & Ratings, and Disruptive Innovation. His partners include Starbucks, Raytheon, Chase, Sony, National Guard, IBM, Airgas, Disney and over 200 Universities. He has been nominated for the Pulitzer Prize and voted the 2nd Most Likeable Author in the World behind Harry Potter's J.K. Rowling. Qualman is a sitting professor at Harvard & MIT's edX labs.
Qualman's live performances are unique in that he is a pioneer in video-storytelling.
More About Speaker Erik Qualman:
Qualman is a MBA Professor at the Hult International Business School. For the past 18 years Qualman has helped grow the digital capabilities of many companies including Cadillac, EarthLink, EF Education, Yahoo, Travelzoo and AT&T. He is the founder and owner of socialnomics.com, which PCMagazine ranks as a Top 10 Social Media Blog. He sits on the Boards of Manumatix, Bazaarvoice Inc., and WannaBeeSocial. Qualman holds a BA from Michigan State University and an MBA from The University of Texas.
In 2011 Qualman was honored as the Michigan State Alum of the Year and in 2012 he was selected as one of the Top50 Professors in the world. He was Academic All-Big Ten in basketball at Michigan State University and still finds time to follow his beloved Spartans while living in Boston with his wife and two daughters.