Jonathan Wygant is Chairman and founder of BigSpeak, Inc. the largest business-oriented agency/consultancy in North America focused on serving the Fortune 1000 and multinational companies worldwide.  BigSpeak addresses the needs of corporations, associations, non-profits and government agencies by providing inspirational speakers, thought leaders and subject matter experts. BigSpeak also facilitates strategic change initiatives and executive development programs through BigSpeak Consulting.
Jonathan draws on his more than 30 years of hands-on business experience and extensive research into the best practices of visionary leaders and successful companies. His expertise is in understanding his client's needs and matching them with speakers and trainers who will best deliver inspirational messages and support lasting positive organizational change.
Before founding BigSpeak, Jonathan was the CEO and co-founder of Iris Arc Crystal, an Inc. 500 international giftware manufacturing company headquartered in Santa Barbara, California. While at Iris Arc, he built the company to 5000 accounts, 120 employees and 135 sales reps nationwide.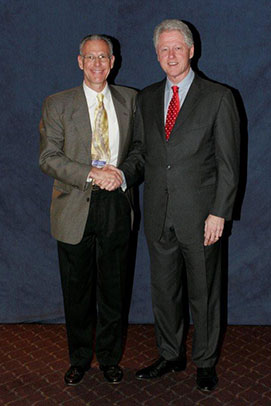 Affiliations:
Board Member, Heal the Ocean
Past Member, World Presidents' Organization (WPO) and Young Presidents' Organization (YPO)
Member, International Association of Speakers Bureaus
Education:
Bachelor of Arts in English with an Economics minor, Hamilton College
Master of Arts in Applied Psychology, University of Santa Monica

Hear about how Jonathan founded BigSpeak 20 years ago: