Jan 22, 2018
7 Keynote Speakers Who Use their Business For Good
Everybody wants to be their own boss and watch their startup grow into a prosperous business, but most startups are missing the secret ingredient–purpose. When purpose is added to passion you become invincible. Passion for money and day-cruising in your yacht may seem like enough to drive a company, but you'd be surprised how fast that motivation fades when you run into speed bumps.
The true motivator that will never waiver or wilt is a purpose. Nowadays, you have a 90 percent chance of your startup failing, whether it's due to market conditions, your product, or funding. But the simple truth is that every startup is going to hit roadblocks that could easily mean failure…or they could mean it's time to dig deeper. The difference between the strong companies and the floundering startups is the belief that what you're doing is worth pushing on.
The formula is simple passion + purpose = determination. These top keynote speakers have managed to turn their passions into businesses, nonprofits, and foundations that survived the test of time by feeding off each one's distinct purpose.
Jess Ekstrom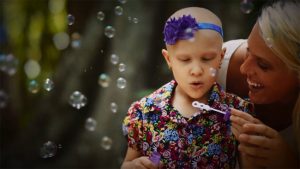 Jess Ekstrom founded Headbands of Hope, a company that donates a headband to a child with cancer for everyone one headband purchased. She came up with the idea after interning with the Make-a-Wish Foundation, where she saw how much girls who had lost their hair to chemotherapy loved dressing up in headbands. As a junior in college, she created and launched her startup, which has now grown to be a massive success.
Ekstrom struggled with the millennial stigma associated with young college kids trying to make it big in the corporate world. After her initial launch only yielded two sales (her mother and grandpa,) her determination had to kick into overdrive.
Ekstrom believes there's a "moment in our lives that completely wipes clear everything we thought we knew." Hers was seeing how her company brought confidence and happiness to so many children. She refocused her brand and has now given 202,314 headbands to children around the world.
Bert and John Jacobs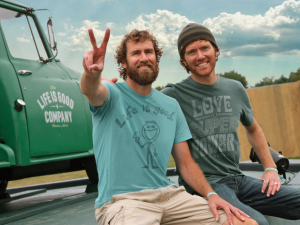 Bert and John Jacobs are brothers who created the Life is Good t-shirt company to support children in need. 10 percent of all profits are donated to children with unfair disadvantages.They were raised with optimism instilled in them by their mother and want to combat the way the media has inundated our culture with negativity.
Neither brother has a background in business and their company grew faster than they could learn. They made countless mistakes along the way, but their purpose of helping children and spreading positivity carried them on regardless of their business blunders.  
They have teamed up with capitalist giants like Hallmark and Smuckers to create cards and coffee with 10 percent of these big corporations' profits being donated to children in need. They believe that with an optimistic mindset we can harness the abused system of capitalism to do great things.
Jane Chen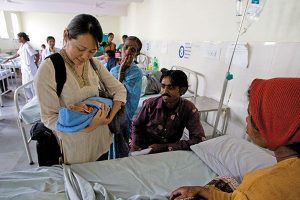 Jane Chen also uses a buy-one-donate-one model to support her global capitalist venture of saving babies' lives. After working with international nonprofits and seeing the shocking number of premature babies who die from a lack of access to incubators, Chen created a low-cost, easy to use (and reuse) alternative to incubators that can be accessed in remote villages.
She started her company, Embrace Innovations, as a nonprofit. But after losing funding and seeing her company on the edge of failure before it even began, she switched to a TOMS-model and created its sister company Little Lotus Baby, a baby product line for the US market. Now an Embrace baby warmer is donated to a developing country every time a parent buys a Little Lotus Baby product.
Her purpose didn't allow her to give up, even when failure seemed imminent.  
Sebastian Terry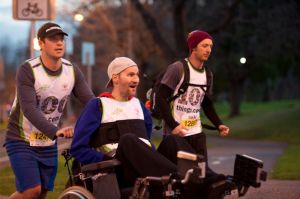 Sebastian Terry started with a bucket list. After his friend died at the early age of 24, he re-examined his life and asked, "What would I do differently if this was the only time on earth I had?" Everything: the answer the spawned his 100 Things List.
After checking box after box, he said he found his real purpose when he came #26, "Help a stranger." Once he had helped himself to find out who he truly was, he realized he could now help others.
From there, he turned his list into a TV Show and company that solely focuses on helping strangers find adventure and accomplish things they only dreamt of doing.  
Scott Harrison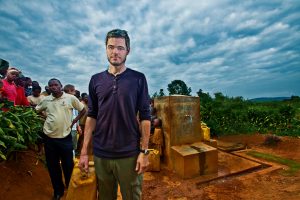 Scott Harrison is the founder of Charity: Water, a charity that provides clean water to those in need around the world. He was inspired by his volunteer trip to Liberia where he documented doctors' work removing facial deformities for those who could not afford it. On this trip, he realized most of the issues the inhabitants encountered were caused by drinking dirty water.
Previously, Harrison had spent ten years working as a nightclub promoter in New York. He felt he needed to change his life, stop polluting the world, and give back. He struggled to launch the charity because of people's apprehension around where their money really goes within a charity.
But he had a vision that in his lifetime he would see clean water made available to all. So, he redesigned the charity model. He found sponsors and donors to fund the process of implementation and used 100 percent of the public's donations to go to installing clean water initiatives. He then used Google tracking and locations to provide proof to the public of the impact of their donations.
He used his passion and purpose to build a popular and productive charity and save lives all around the world.
Jean-Michel Cousteau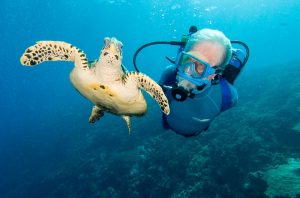 Jean-Michel Cousteau is an underwater explorer, environmentalist, educator, and filmmaker. The son of Jaque Cousteau, he grew up with an affinity and appreciation for the ocean as we are all connected through it and to it. He has dedicated his life to "carrying on the flame" of his father's activism centered around protecting our oceans. 
As Founder, Chairman of the Board, and President of Ocean Futures Society, a non-profit marine conservation and education organization, Jean-Michel travels the world, meeting with leaders and policymakers at the grassroots level and at the highest echelons of government and businesses. He is dedicated to educating young people, documenting stories of change and hope, and lending his reputation and support to energize alliances for positive change.
Jean-Michel's passion for preserving and protecting the ocean has been his life's purpose. At the age of 80 he celebrated 73 years of diving and feels he can't and won't stop until he sees a brighter future for our oceans. 
Michael Balaoing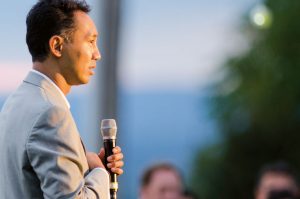 Michael Balaoing is a top communications speaker, entrepreneur, and social activist. He is the founder and CEO of Candellion LLC, a strategic communications group that focuses on guiding people to become better public speakers. His philanthropic work is a little more behind-the-scenes than some of our other speakers, but it is just as impactful.
He brings his communications expertise to foundations focused on women's empowerment and entrepreneurship. He worked with the Tory Burch Fellows to prepare them for their pitches and give them a leg up in the competitive business world. Tory Burch Foundation works to empower women entrepreneurs and aids them in numerous ways, like arming them with top speaking advice from Balaoing.
See Below For More Top Keynote Speakers:
---
Jessica Welch is the Content Marketing Associate at BigSpeak Speakers Bureau, holding a Bachelor's Degree in English Literature and Anthropology from California Polytechnic State University, San Luis Obispo. Her business thought articles often appear on Business 2 Community, Born 2 Invest, and YF Entrepreneurs.