May 6, 2015
The Importance of Emotional Intelligence: Performing Under Pressure and Being Your Best When It Matters Most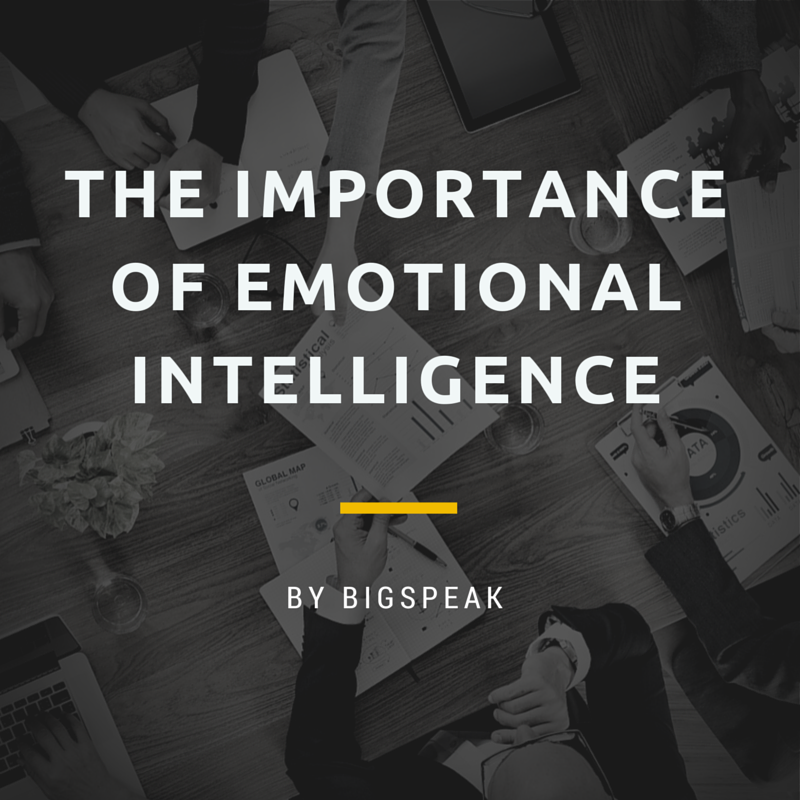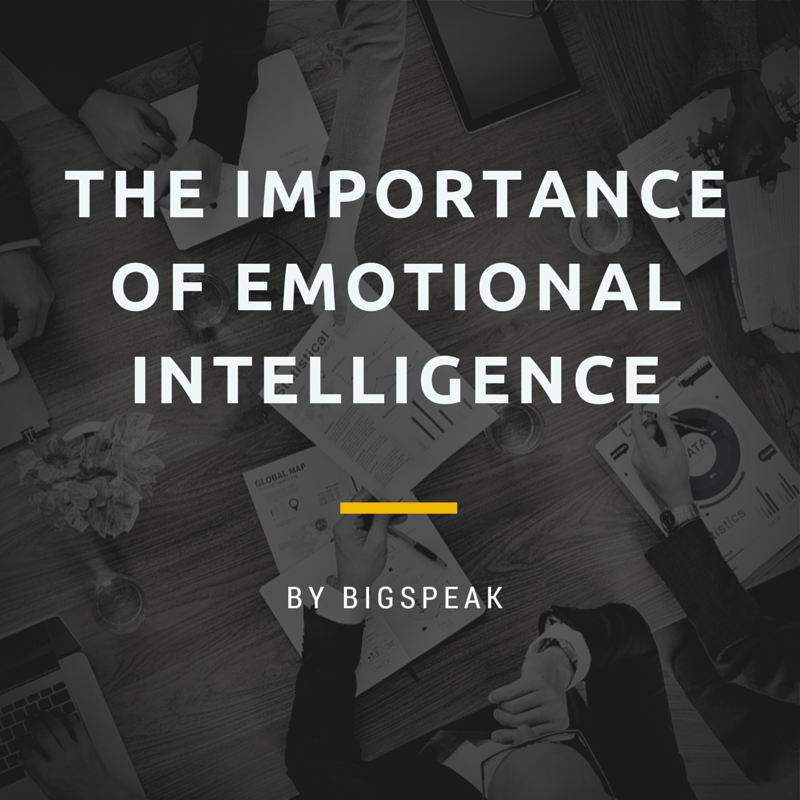 We've all been there: Faced with a high-pressure presentation and suddenly we clam up and our hard work goes out the window. It's one of life's cruel ironies that the higher the pressure, the more likely we are to falter. It's also a great reminder that business and emotions are strongly connected and can affect overall performance.
So it's no surprise that these top keynote speakers are highly sought after by businesses for their expertise on emotional intelligence. These experts are world renowned for their insights on change, leadership and boosting performance in the wake of extreme pressure. Read on to learn how these speakers are helping top businesses and executives perform their best when it matters most.
J.P. is a highly sought after motivational speaker and thought leader on managing change, leadership and performance. He is the President and Co-Founder of Institute for Health & Human Potential, which delivers training programs in emotional intelligence to boost business performance. He is a lecturer at Northwestern University's Kellogg School of Management Executive Education Program and is a bestselling co-author for Performing Under Pressure. He is an enormously inspiring motivational speaker whose one-of-a-kind techniques have helped Fortune 100 companies and Olympic athletes manage change and improve performance.
Bill is one of the foremost though leaders on emotional intelligence and serves as the CEO of IHHP, which develops training programs focused on leadership and performance. As an award-winning leadership keynote speaker, he applies his knowledge in Emotional Intelligence and leadership development programs to inspire audiences to reach their goals. Bill is an executive coach for Fortune 500 companies and is highly regarded as one of the top leadership thought leaders on emotional intelligence in the industry. 

Relly is one of the industry's foremost experts on emotional intelligence and has helped top executives master the art of performing under pressure. As a trained psychologist and Master Executive Coach, Relly uses his expertise in his own leadership consultancy and has become one of the top motivational speakers on emotional intelligence. He is the author of many bestselling books on the topic, including Leader's Playbook and Leading with Emotional Intelligence: Hands-On Strategies for Building Confident and Collaborative Star Performers. With clients from top businesses like DreamWorks Animation, Anheuser-Busch and General Motors Defense, Relly is a true thought leader on performing best when it matters most. 
Warning: listening to Shawn speak may result in extreme happiness. That's because Shawn is one of the world's top experts on happiness. He is credited with developing Harvard University's famous "happiness" course and offers effective insights on ways happiness and performance are connected. As one of the leading motivational speakers on positive psychology and emotional intelligence, Shawn consults Fortune 500 companies and executive around the world to enhance performance and productivity in business. He has written The Happiness Advantage and Before Happiness: The 5 Hidden Keys to Achieving Success, Spreading Happiness, and Sustaining Positive Chance, which delves into the science of human potential and happiness.
Erica is a master of connection, and as the Founder and CEO of a global consultancy, Cotential, she is a top woman business speaker and consultant. Erica specializes in developing innovative strategies for businesses around the world that boost value and yield results. She is the co-author of Get Big Things Done: The Power of Connectional Intelligence, which was named as the #1 book on What Corporate America are Reading. As one of the top woman business speakers on emotional intelligence, Erica has spoken at the World Economic Forum at Davos and inspired major businesses, including Fedex, Pepsico and McGraw Hill Financial. 
Thinking outside of the box is Ryan's specialty. As the former Chief Strategy Officer for McCann Worldgroup and a Certified Human Capital Strategist, he is one of the most sought after motivational speakers for his innovative ideas on managing change and improving sales performance. Ryan was also recently recognized among the "best keynote speakers ever heard" by Meetings and Conventions magazine. He currently consults with top businesses like Liberty Mutual, Goodyear and Medtronic to provide insights on emerging trends and strategies to boost performance in our rapidly changing business landscape. His expertise on emotional intelligence, team building and innovation make Ryan one of the top motivational speakers in the world.
---
The content writers at BigSpeak Speakers Bureau are Experts on the Experts. They hold doctoral, masters, and bachelors' degrees in business, writing, literature, and education. Their business thought pieces are published regularly in leading business publications. Working in close association with the top business, entrepreneur, and motivational speakers, BigSpeak content writers are at the forefront of industry trends and research.