Feb 5, 2018
Top Business Books From the Top Keynote Speakers in the World
Are you looking for a business book or new idea that will give you a whole new point of view? An idea that will make you change the way you act or conduct business? If you are, you are in luck.
BigSpeak is happy to present the men and women who are changing the world with their ideas in speech and in print. The following is a list of the top business books by some of the top keynote speakers and thought leaders in the business world.
The Art of Deception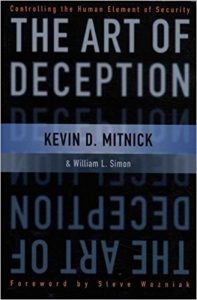 Kevin Mitnick is a top cybersecurity keynote speaker, the world's most famous hacker, best selling author, and security consultant to Fortune 500 and global governments. His two books The Art of Intrusion: The Real Story Behind the Exploits of Hackers, Intruders and Deceivers and The Art of Deception: Controlling the Human Element of Security, are mandatory readings for security professionals. The bestselling The Art of Deception uses fictionalized case studies to show how computer hackers use social engineering to crack computer systems. While The Art of Intrusion gives real-life stories of hackers who cracked systems with tips for prevention.
Futuretainment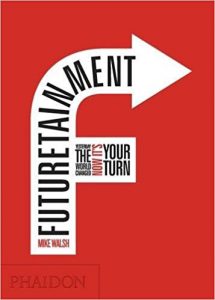 Mike Walsh is a top futurist keynote speaker, bestselling author, IoT expert, and CEO of Tomorrow, a global consultancy on designing business for the 21st century. His 2009 bestselling book Futuretainment: Yesterday the World Changed, Now It's Your Turn gave 23 "eerily accurate" insights on the rise of the Internet, mobile devices, social networking, etc. and how they will change the worlds of media and entertainment forever. Using Vince Frost's original photographs and high-impact graphs, his book is "as much a work of art as a business tool."
Gear Up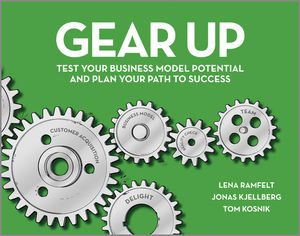 Jonas Kjellberg is a digital transformation keynote speaker, co-creator of Skype, author, and investor. While serving as Skype's Managing Director (equivalent to a CEO in the U.S.), Kjellberg helped generate 90 percent of the revenue stream by bringing costs down. He believes all business people can do the same. In his illustrated and insightful book Gear Up, Kjellberg helps budding entrepreneurs follow his success by showing, among other strategies, how your business can be competitive by bringing your costs down to zero in one area of your business.
The Happiness Advantage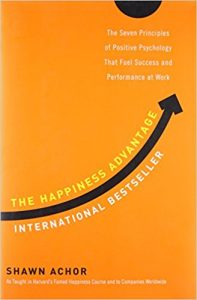 Shawn Achor is a top motivational speaker, happiness researcher, and founder of GoodThink Inc. His happiness research has been featured on numerous media outlets, including Oprah Winfrey, the Harvard Business Review, and one of the most popular TED talks. Achor's international bestseller, The Happiness Advantage, uses his ten years of research on happiness, as well as stories and case studies from thousands of Fortune 500 executives, to explain his seven principles of positive psychology for success in work and life.
How Winning Works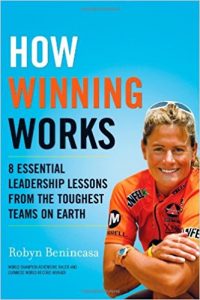 Robyn Benincasa is a top motivational speaker on leadership and teamwork, world champion adventure racer, CNN Hero, and founder of the Project Athena Foundation. In her New York Times bestselling book, How Winning Works, Benincasa uses exciting and dramatic stories from her time as an adventure racing team member to explain the 8 essential leadership lessons for leading successful teams. By the time you reach the last chapter, you will be amazed by her fortitude and inspired by her lessons to build better teams.
Influence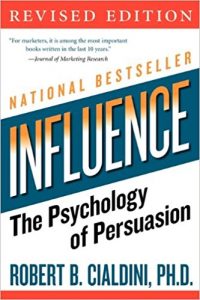 Robert Cialdini is a business keynote speaker, social psychologist, and the most-cited researcher in the fields of influence, persuasion and negotiation. His groundbreaking book on persuasion, Influence, is a national bestseller and has inspired the work of behavioral economists everywhere. In the book, Cialdini explains why people say 'yes' by using the six principles of influence. His follow up New York Times and Wall Street Journal bestseller, Pre-Suasion, shows readers how you can prepare a person to say yes before even making a request.
Kill The Company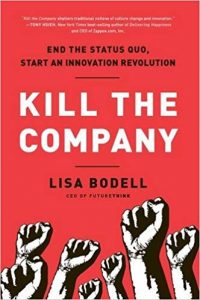 Lisa Bodell is a globally recognized futurist, CEO of futurethink, and winner of the Top 5 speaker award by Speaker.com for her keynote talks on innovation and change. Her bestselling book Kill the Company won the 2014 Axiom Best Business Book Award and was voted the Best Business Book by USA Book News and Booz & Co and her new Why Simple Wins, is changing the way people work. In her talks and books, Bodell teaches companies how to create space for change by eradicating the complexity that is killing their ability to innovate and showing how simplicity can add a competitive advantage.
The Power of Broke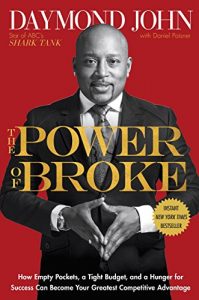 Daymond John is a top business and motivational speaker, founder and CEO of FUBU clothing, reality TV judge on Shark Tank, and bestselling author. His motivational business book The Power of Broke, was not only a New York Times bestseller but also received an NAACP Image Award for Outstanding Instructional Literary Work. In his book, John relates the story of how he managed to market his FUBU clothing on a shoestring budget and how having limited resources can actually be a competitive advantage for broke entrepreneurs.
Powerful: Building a Culture of Freedom and Responsibility
Patty McCord is a business keynote speaker, consultant, and former CTO of Netflix. McCord was responsible for creating the Netflix Culture Deck, which has been viewed more than 15 million times. Her book Powerful: Building a Culture of Freedom and Responsibility was named by The Washington Post as one of the 11 Leadership Books to Read in 2018. Using her experience from Netflix, McCord explains how businesses can create a culture of high performance and profitability by focusing on radical honesty and getting rid of the old standbys of corporate HR, such as annual performance reviews, retention plans, and employee empowerment and engagement programs.
Radical Candor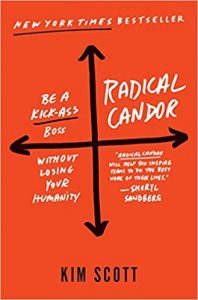 Kim  Scott is a business keynote speaker and CEO. Her silicon valley resume includes executive positions at Adsense, YouTube, and Google, and a stint as a faculty member of Apple University. Based on her experiences as an executive, Radical Candor is an essential guidebook for all leaders who want to build better and more effective teams. In the book, she outlines how leaders can build trust by caring personally and get more out of each team member by challenging directly.
The Second Machine Age: Work, Progress, and Prosperity in a Time of Brilliant Technologies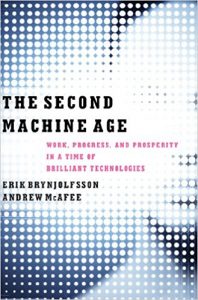 Andrew McAfee is a top technology keynote speaker, futurist, and one of the most influential people in IT.  He has authored or co-authored more than 100 articles, case studies, and other materials for students and teachers of technology, as well as the New York Times bestselling book, The Second Machine Age: Work, Progress, and Prosperity in a Time of Brilliant Technologies. His book gives the data on why fewer people are working, wages are going down and the best strategies for survival in disrupted industries and professions.
Triggers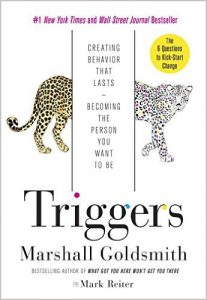 Marshall Goldsmith is a management and leadership keynote speaker, world's #1 executive coach, bestselling business author, and a Top 50 thought leader. His books have sold over two million copies worldwide and been translated into 32 languages. In 2016, Amazon.com listed Triggers and What Got You Here Won't Get You There among the '100 Best Leadership & Success Books' to read in your lifetime. In Triggers, Goldsmith "examines the environmental and psychological triggers that can derail us at work and in life" and in What Got You Here Won't Get You There, Goldsmith teaches salespeople how to kick the 16 bad habits their customers want them to give up in order to increase sales.
---
The content writers at BigSpeak Speakers Bureau are Experts on the Experts. They hold doctoral, masters, and bachelors' degrees in business, writing, literature, and education. Their business thought pieces are published regularly in leading business publications. Working in close association with the top business, entrepreneur, and motivational speakers, BigSpeak content writers are at the forefront of industry trends and research.