Dec 19, 2019
Our Rollercoaster World: From the Digital 2010s to the Humanistic 2020s
If you think predicting the future is difficult, then try understanding the past. It turns out deciphering the most important trends of the past ten years can be just as hard as forecasting what will become the most important in the next ten. 
However, at BigSpeak we like a BigChallenge. So we asked ten thought leaders from different industries to analyze where we've been in the 2010s and determine where we're going in the 2020s. 
Their visions were as diverse as their expertise. These keynote speakers represented the best minds in the fields of business, sales, branding, entrepreneurship, innovation, leadership, and customer loyalty.
While their ideas were different, two themes stood out: optimism and humanism. They all shared an idea that the 2020s will be a brighter future, with a departure from the digital age and a return to a more human approach. While the 2010s appeared to be a decade of complexity, confusion, division, and alienation, they all saw the 2020s moving toward a simpler, warmer, and more human future.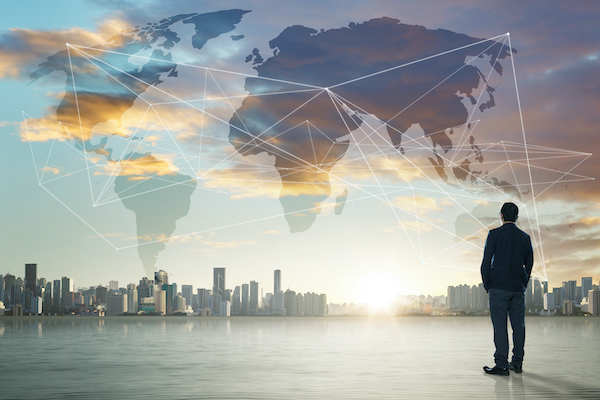 Business
Our business thought leaders saw trends in the 2010s of too much content, too much data, and too much complexity in the workplace. Artificial intelligence and machine learning became a huge factor in the 2010s, and we're still figuring out how to handle the consequences. 
Sales expert Aaron Ross said our businesses are "drowning in a sea of content, apps, and information. And so are our customers and salespeople!" Innovation and change expert Lisa Bodell agreed, saying "We're drowning—at work and at home—in complexity." And customer loyalty expert Ken Schmidt saw us moving away from the human touch, focusing on systems, explaining: "We never asked for everything to be done faster and cheaper and the stuff we buy to be delivered the same day."
Because we're struggling to cope with a world stuck on fast-forward, our experts foresee trends pointing towards a simpler and more human world. Ross predicts businesses will focus on "how to execute fewer activities that produce a better quality of results." Bodell agrees, seeing how business, in order to keep up, "must move faster, and simplifying is the answer." While Schmidt foresees "massive opportunities [that] are being created for businesses that humanize their approach and the relationships with those they serve. Customers will seek out more human, personalized and delightful experiences." 
Performance expert Bill Benjamin sums it up this way: "While AI, machine learning and automation [have taken] over routine mental and physical tasks, Emotional Intelligence (EI) [will become] the key differentiator in achieving excellence in individual and organizational engagement, product innovation and customer experience [in the 2020s]."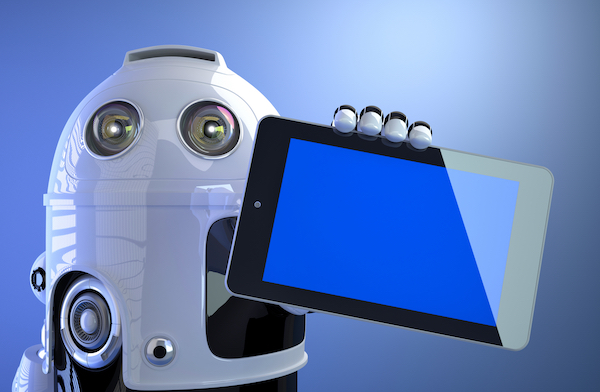 Technology
In terms of technology, the 2010s saw the explosion of social media, data, and artificial intelligence—everywhere, and in all businesses. Futurist and disruptive innovation expert Kevin Surace said we had "no awareness of the social media madness to come." We saw the gifts of social connection on the Internet tear us apart with fake news and social influencers. We also saw software and machines not only taking away blue-collar jobs in factories but also replacing white-collar workers who did routine tasks. 
However, the trends weren't all negative for workers in the 2010s. We also saw digital tools becoming widely available to the masses. Branding and creativity expert Srivinas Rao saw a transfer of power from big companies to individuals.  Rao explained: "The power that was once only in the hands of enterprises with deep pockets and unlimited resources is now in the hands of individual creators with limited resources but unlimited resourcefulness."
The trend in the 2020s will be about learning and adapting. We will see business and society beginning to learn how to deal with the digital devices, social media, and data that have proliferated in all aspects of our lives. Surace foresees social media continuing to grow as a threat, stating there is a "limited understanding by most people of the danger algorithms may pose to our lives, our thoughts, and our friendships." 
On the other hand, technology will bring new innovations. Surace admits, as "we enter 2020 with the great hope of a decade that will bring clean affordable driverless transportation options on the ground and in the air, and AI that will augment our lives forever and for good." Rao sees "a convergence of the last 10 years (AI, social media, commercial web browser, and mobile devices)" and that will lead to ever new possibilities.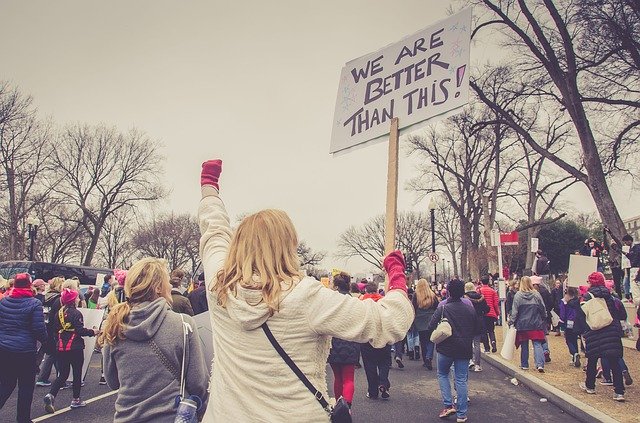 Politics and Society
We all know the last few years have been rough in terms of political divisions and disruptions. Leadership expert Thomas Kolditz and "the Dean of Innovation" Jeff DeGraff both pointed out the increase in political extremism in the 2010s. However, Kolditz believes we actually started the 2010s much more unified in which "tremendous strides were made in the advancement of women, of gay and lesbian rights, and transgender rights." But the trend did not continue, as DeGraff notes, "Partisan politics continues to pull both parties in ever more extreme directions."
However, both Kolditz and DeGraff see the US coming back together. Kolditz explained: "In the 2010s, we lost touch with the truth, we discovered 'alternative facts,' and in many ways, turned away from science as an answer to national and global problems. I predict that in the 2020s, those imperatives will be restored." 
DeGraff also sees hope. He sees a force in the political independents, who are 38% of voters, stating: "Contrary to popular opinion that the country is being pulled apart, it may in fact be coming back together in 2020." Social Entrepreneur Barb Stegmann agrees, stating: "You will see a movement towards purposeful and meaningful living, and kindness will rule in 2020."
And in terms of the US Government, top business guru Kevin O'Leary predicts: "Trump will be impeached and re-elected in 2020″—a bold statement that lends heavy commentary on America's political system.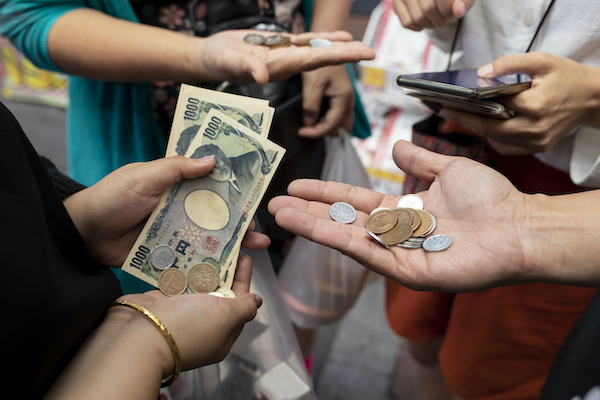 Economy
In terms of the economy, many individuals and businesses are better off than they were at the start of the 2010s. The 2010s saw the world economies emerging from the Great Recession. At the time, Surace explains, it was "unclear if the US and world could ever recover." But those gains are not to be taken for granted, as Surace cautions: "As we enter the 2020s, we are at a time of strong employment and solid growth in the US. [But] it took all 10 years to get here."
O'Leary, on the other hand, is an optimist on the economy as we enter 2020, predicting good things for the economy and markets:
1) The stock market will maintain its bull rally but with moderate gains of no more than 7% for 2020.
2) The 19-year bond will increase by .5% during 2020.
3) No recession in 2020.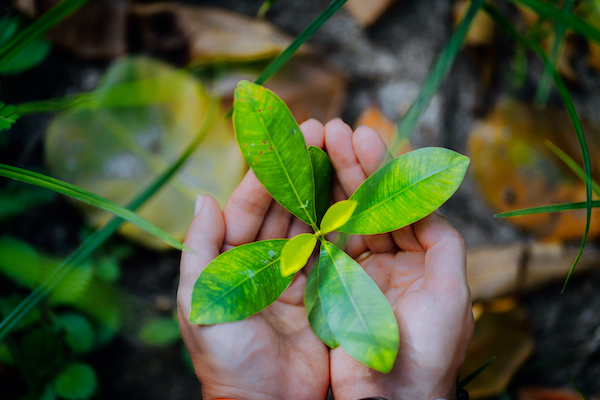 Environment
Finally, climate change and a clean environment became priorities in the 2010s with rising global temperatures and increasing evidence of the waste being generated by individuals, governments, and businesses. Surace said, "We entered 2010 with some awareness of climate change but no money or interest to do anything about it."
However, as we move to the 2020s, we see more movement toward solving the problems we ourselves created. Surace sees the younger generation leading the way, stating: "We enter 2020 with climate awareness being driven by angry students, who will bear the brunt of a do-nothing attitude around the world for decades." While Stegemann predicts we will see the "treatment of animals and our neighbors and our bodies [being] prioritized."
While there are many issues to be concerned with and challenges yet unmet as we reach the end of the 2010s, the future is not doom and gloom. Our experts foresee us meeting many of those trials head-on in the 2020s and even taking strides forward in terms of unity and a cleaner environment. 
From all of us at BigSpeak, have a happy new year and happy new decade. See you in the 2020s.
---
 Kyle Crocco is the Chief Creative at BigSpeak Speakers Bureau, a UC Santa Barbara graduate, and lead singer of Duh Professors. He regularly publishes business book reviews, personal development insights, and thought-leadership articles on Medium, Business 2 Community, and Born 2 Invest.