Dec 19, 2019
BigSpeak's 2019 Top Speakers as Holiday Treats
The Holiday Season is upon us! With the year and decade coming to a close, we want to share our 2019 top-booked speakers with you, even if you haven't had a chance to bring them to a stage near you.
If you can't host one of our amazing top speakers, enjoy their holiday dessert counterparts. We've matched each of our expert speakers with a holiday treat that speaks to them as a speaker and person. We've even included links to several recipes for those with a floury thumb.
Happy baking!
---
Robyn Benincasa: Leadership Speaker, Motivator, Adventurer, and Firefighter 
Treat: Gingerbread. This sturdy treat travels well, is immensely versatile, sweet & just a little bit spicy, just like Robyn.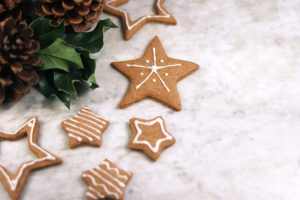 Molly Bloom: Entrepreneur, Bestselling Author and Operator of the Most Notorious Private Poker Game in the World
Treat: Croquembouche. This French confection is an immensely elegant crowd pleaser.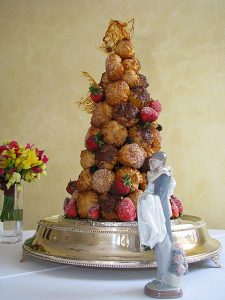 Jia Jiang: Top Inspirational Speaker and Founder of Rejection Therapy
Treat: Fudge. Sweet, on the informal and friendly side, and very, very hard to say no to. Rejection proof, one might say?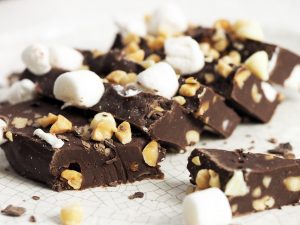 Matthew Luhn: Storytelling Maestro and Former Pixar Animator and Story Artist
Treat: Frosted sugar cookies. These playful, colorful, sweets easily evoke nostalgia for your childhood and can spark your creativity when it comes time to ice them.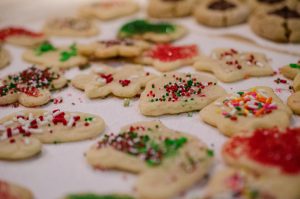 James Clear: Decision-making Expert and Bestselling Author of Atomic Habits
Treat: Chocolate advent calendar. A habit you can't break and don't want to!
15 Best Chocolate Advent Calendars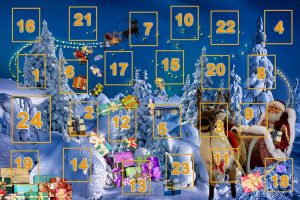 Marc Randolph: Entrepreneur, Co-founder of Netflix, Mentor and Angel Investor
Treat: Biscotti. This classic but casual Italian snack holds up under pressure, is a little tough, and suggests maturity without being too serious or intimidating.
Biscotti With Chocolate Chips and Almonds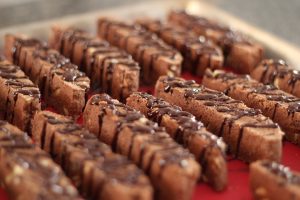 Ken Schmidt:  Former Director of Communications at Harley-Davidson and Author of Make Some Noise
Treat: Candy cane. This no frills, striped little shepherd's crook is iconic and memorable, with colors that immediately catch your attention.
The Best and Tastiest Candy Canes
Eric O'Neil: Cyber-security Expert, Bestselling Author, Former FBI Counterterrorism and Counterintelligence Operative
Treat: Risalamande, a traditional Danish pudding . Its refreshing and no-nonsense exterior conceals a hidden element.
Outrageously Tasty Danish Rice Pudding with Cherries
Risalamande (Several Different Ways)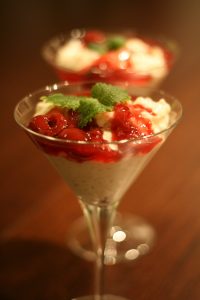 Bill Benjamin and JP Pawliw-Fry: Emotional Intelligence and Leadership Experts
Treat: Thumbprint cookies. These speakers joined our roster at the same time and co-authored a book together. Thumbprint cookies are made of two main elements that are delicious individually, but also harmonize beautifully, resulting in a super crave-able snack.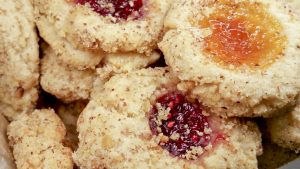 Mitch Lowe: Top Business and Entertainment Speaker and Netflix Co-founder
Treat: Pumpkin pie. Like this traditional dessert, Mitch is a classic who has been around the block and established himself as a favorite who is here to stay.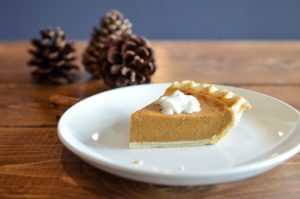 Omar Johnson: Branding Speaker, Former CMO at Beats by Dre and Former VP Marketing at Apple
Treat: Rugelach. This croissant-like confection is stylish and aesthetically bold, but unfussy.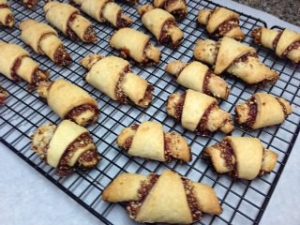 Natalie Nixon: Innovator, President and Founder of Figure 8 Thinking and Strategy Expert
Treat: Baked Alaska. This seemingly complex dessert requires careful planning (one could say strategizing) and a healthy dose of creativity, but the end result dazzles.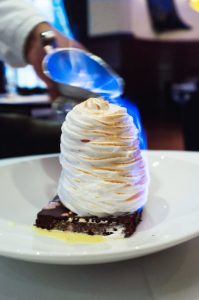 Barb Stegemann: Social Advocate and Entrepreneur, Founder of  7 Virtues
Treat: Molasses cookie. Sweet and comforting, this unpretentious nosh delights the senses even more than a whiff of an enchanting perfume.
Old-fashioned Molasses Cookies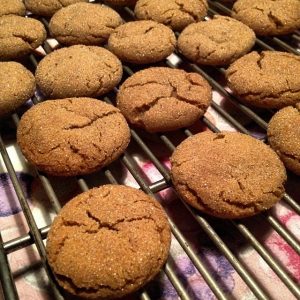 Kevin O'Leary: Shark Tank's Mr. Wonderful, Investor, Author and Venture Capitalist
Treat: Yule log. This old-school dessert is classic, reliable, and enjoys a cult following among holiday dessert fans.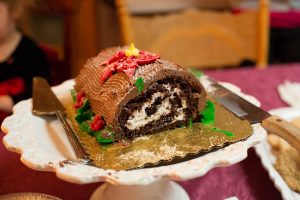 Tan Le:  Innovative Technology Speaker and Entrepreneur, Inventor and CEO of EMOTIV
Treat: Peppermint bark. Multi-layered, sweet and fun… are we describing Tan, or the bark?